May 25, 2016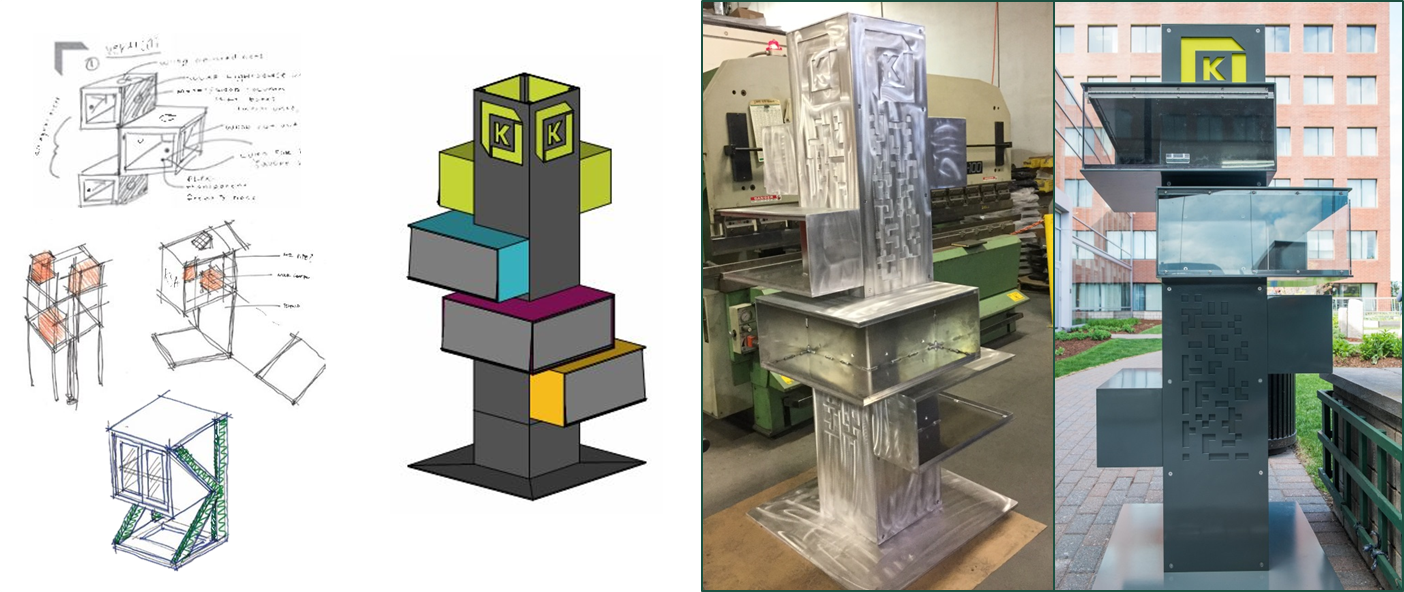 Siena Assists With Kendall Square Micro-Libraries Installation
Siena Construction is honored to be a part of a free book exchange initiative designed to improve community engagement and well-being throughout Cambridge. The Kendall Square Association recently installed seven micro-libraries in an area of the city usually thought of more as an innovative business district than a neighborhood.
The free little libraries are permanent structures that allow for anyone to take a book, or leave a book. The micro-libraries are located in high foot traffic areas throughout Kendall Square, making them visible and easily accessible to the public. Each free-standing kiosk is made of aluminum for durability and resistance to city life, with a piano hinge and magnet closure to protect the books from New England weather. The concept is simple, but goes a long way by promoting literacy while also building a sense of community through shared exchange.
The custom design, coordination, and installation of the "liboratories" were a collaborative effort between the entire project team. The KSA team – including Alexandra Lee, Cassie Grey-Sautelet, Tracy Wax, and student initiate Carlos Medrano-Fuentes – partnered with some of the most talented people and companies in the industry: Chris Nastasia and Carly Auclair from Jacobs; Siena's Hadiya Strasberg and Greg Antonopoulos; and Shawn Seaman of Suffolk Construction. With a compressed schedule, American Contractors and W.T. Kenney interpreted and implemented the design in a matter of weeks.
Siena's president Terrence Hayes reflected on the successful collaboration and the installation's importance to Kendall Square.
"We're very proud of the work we've done in collaboration with the Kendall Square Association, Jacobs, Suffolk, our core subcontractors, and everyone involved with the Kendall Reads project," Terrence said. "We've seen a lot of great changes to the area in the last quarter-century. We hope this contribution continues to bring people together in support of even more positive, community-minded initiatives."
The Kendall Reads initiative is representative of the growing grass-roots movement designed to engage the public by promoting literary-friendly neighborhoods. To view more photos of KSA's Little Libraries, visit Siena's KSA project page.