December 8, 2015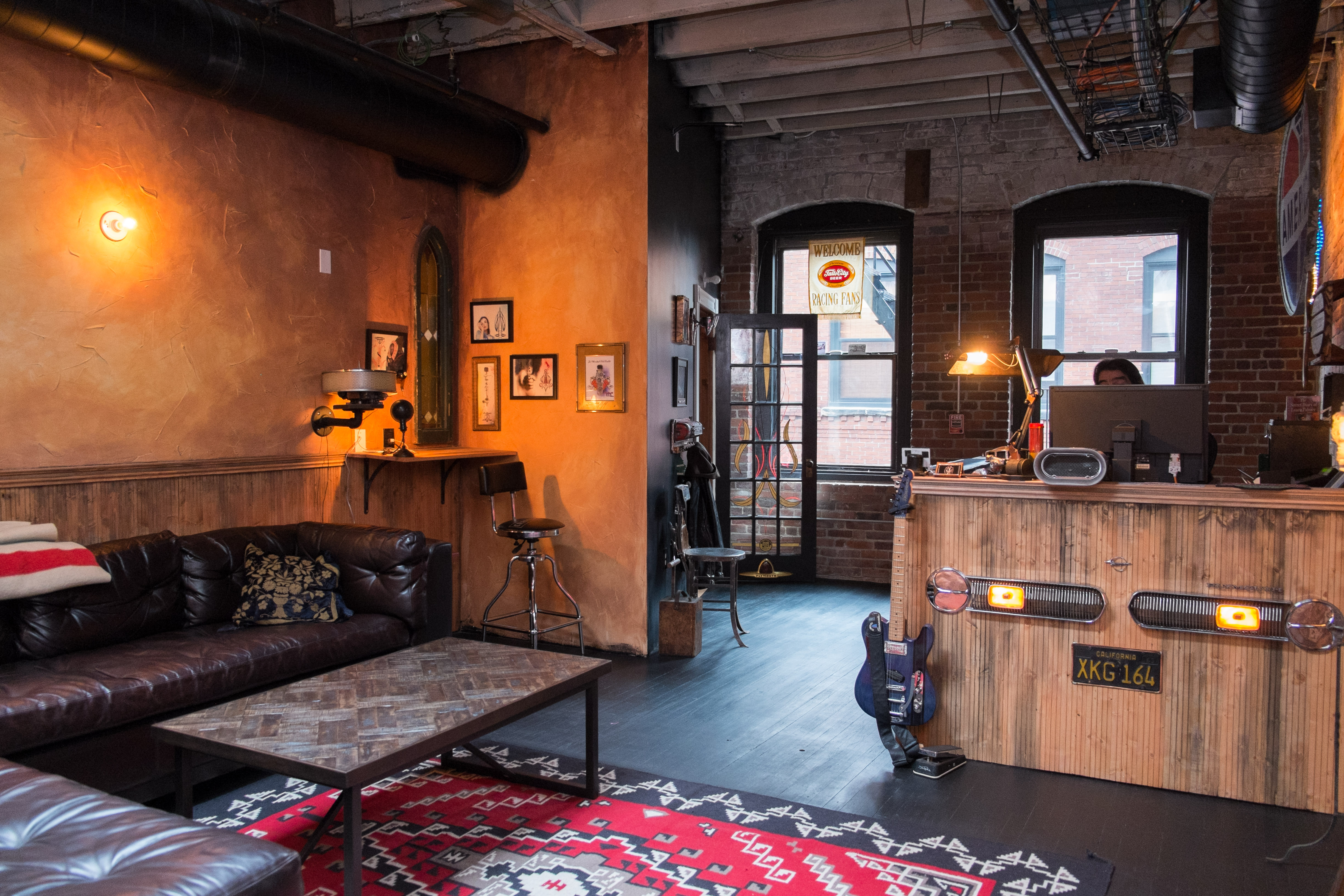 Brickyard VFX Offices
What do David Ortiz, Beyonce, the Cheetos Cheetah's "Kung Fu Fingers", Fahrvergnugen, and the Red Hot Chili Peppers have in common? A Boston-based media firm.
Brickyard VFX, a visual effects production firm, is expanding and relocating their Atlantic headquarters to Boston's vibrant, upscale Leather District neighborhood. Siena Construction recently completed Brickyard's office fit out in the Crawford Building, a turn-of-the-century, former factory space at 180 Lincoln Street. The two-floor, 8,000 sf workplace is designed to inspire collaboration among Brickyard's accomplished design team known for creating cutting edge graphics and digital content for film, television, web and other platforms. Siena implemented Studio 47 Architects'design plan that reflects Brickyard's original approach to visual design.
Our team renovated the building's 4th and 5th floors, constructing new private offices, open-concept collaborative work stations, conference rooms, movie screening room, and a kitchenette with canteen and lounge. The project called for installation of new structural beams, new Edison ceiling light fixtures, data, power, plumbing, fire protection, and mechanical equipment. Wherever possible, original building materials were reused, which required refinishing the existing wood floors,  doors and glass. Our team also prepped the walls with a prime finish which allowed Brickyard to install vintage finishes from owner Dave Waller's unique collection, giving the office a relaxed-yet-dynamic artistic atmosphere.
Senior Project Manager Denise Regan reflected on the recent project's success."The Brickyard project called for seamless planning and follow-through due to the project's expedited schedule and exact specifications," Denise said. "The job's success can be directly attributed to the open communication and collaboration between Siena, as well as the design, and ownership teams."
Completion of the fast-track schedule required Siena's close collaboration with the designers at Studio 47, RDK Engineers, and Structures North, as well as the ownership team from Brickyard. Denise continued, "We're proud of the work we've done at Brickyard. We hope Brickyard enjoys the space, and continues creating great things."
More images from this unique Brickyard project can be found at Siena's project page.