June 11, 2019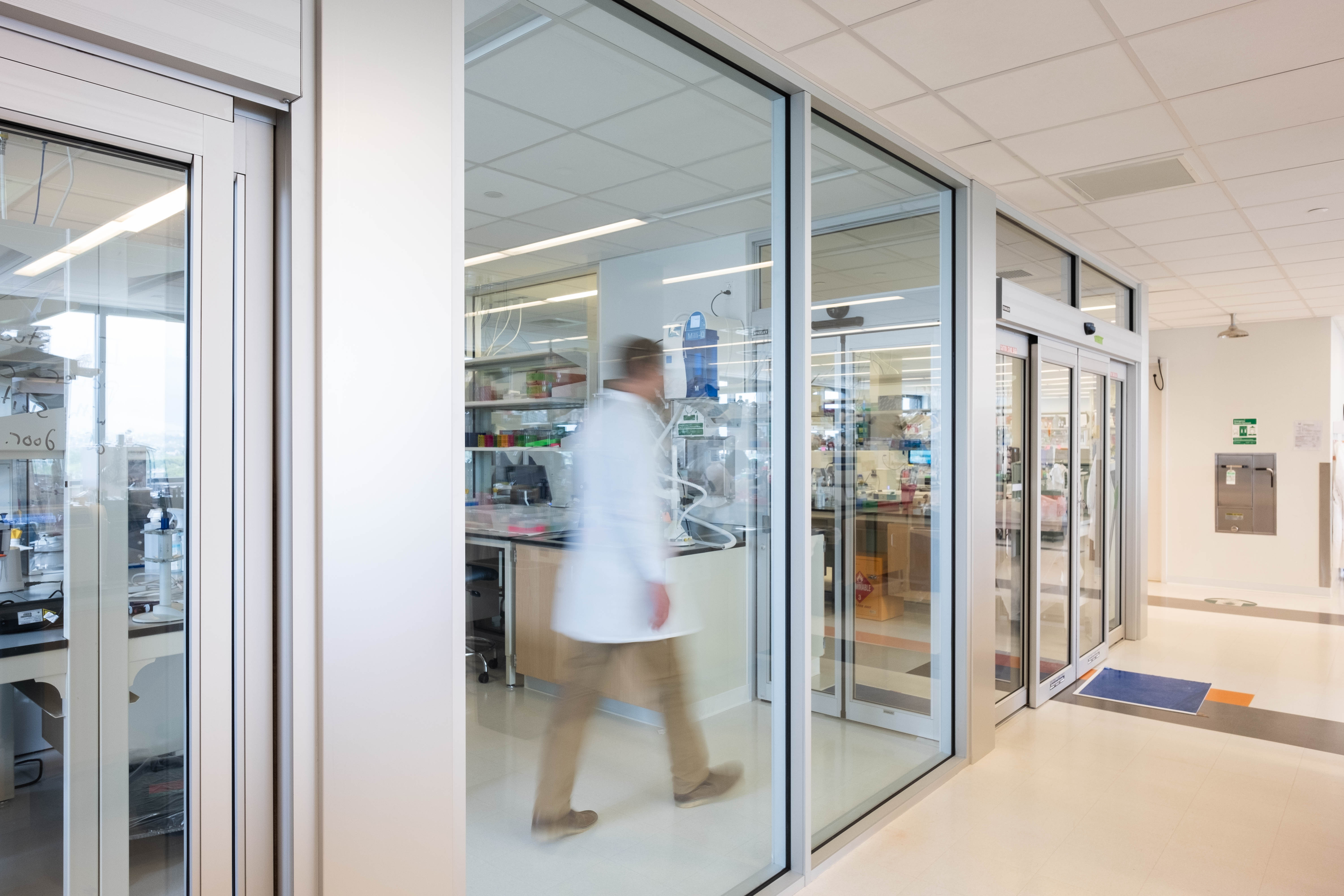 Siena Completes CRISPR Therapeutics Renovations
Siena Construction has completed an interior renovation project in Cambridge for CRISPR Therapeutics, a Swiss-based firm focused on developing transformative gene-based medicines. Located in the Osborne Triangle at MIT in the city's innovative Kendall Square neighborhood, CRISPR occupies the sixth and seventh floors at 610 Main Street, a mixed-use building which includes office, retail, and multidisciplinary laboratory facilities.
Siena acted as the construction manager on the tenant improvements, with design plans from Elkus Manfredi. The project called for construction upgrades to CRISPR's research laboratories, offices, small conference rooms, and a tel/data and electric room, across 7,500 square feet. Work also included building a new PCR space in an active lab environment with sensitivity to vibration and access disruptions. During the five-month renovation process, Siena worked with the area's top subcontractors to complete upgrades to HVAC, electrical, plumbing, fire alarm and protection, flooring, drywall, tel/data, glass and glazing, and specialty laboratory equipment installations.
Siena's project team included Project Executive Art Cardinal, Project Manager Brandt Wild, APM Becca Patnode, and Superintendent Kevin McManus. Our staff worked in close collaboration with CRISPR's facilities management, as well as the design team at Elkus Manfredi and BR+A Consulting Engineers, to ensure all of the project's design requirements and building specifications were met.
Construction in a densely populated Kendall Square offers some unique challenges. Kevin McManus coordinated with the City of Cambridge and the facilities team to ensure that traffic, sidewalks, public utilities, and proximal building tenants were unaffected by construction work.
Siena's Project Manager Brandt Wild reflected on the integrated collaborative efforts of the entire team, that contributed to the project being successfully completed on schedule and within budget.
"It's been a pleasure working alongside CRISPR's team on their renovation project and get a better understanding of their research's innovations and breakthroughs," Brandt said. "As a Cambridge-based company we take pride in helping to shape the landscape of our city, and in our own small way, contribute to the important process and life-changing discoveries our clients are making. We hope CRISPR's employees enjoy their dynamic new work environment."
With the successful completion of the work at 610 Main Street, Siena's team continues their collaborative efforts with CRISPR's team. Siena has been chosen as the construction manager for additional laboratory and office upgrades for CRISPR's at their 200 Sidney Street facility, also in Cambridge.
For additional photos of CRISPR's finished space, visit the project page here.