August 13, 2020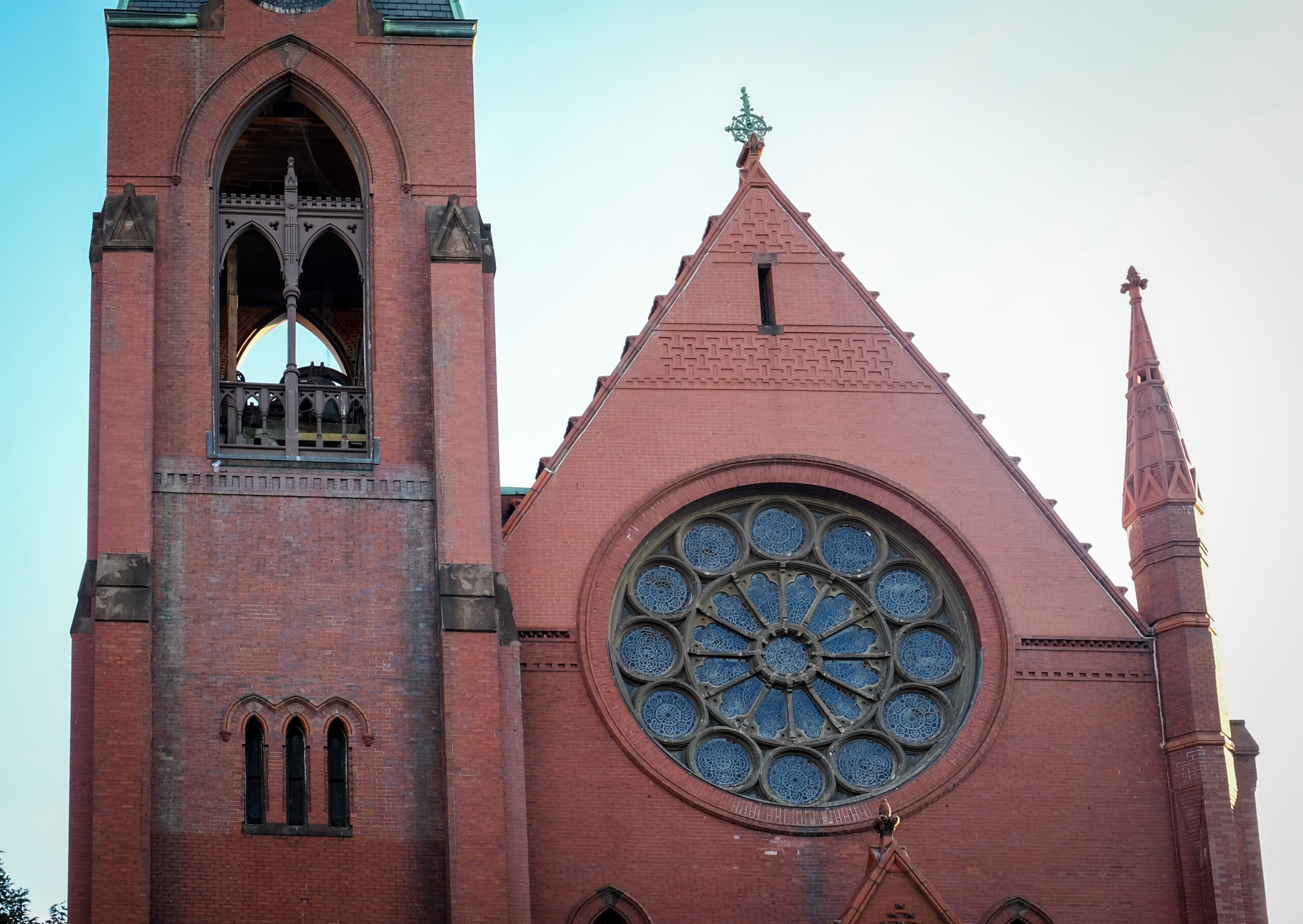 Siena to Renovate Central Square's Iconic First Baptist Church
CAMBRIDGE, MA – For more than a century, The First Baptist Church of Cambridge, recently renamed Central Square Church, has stood as a community beacon and an iconic architectural landmark in the heart of Central Square's Historic District. The American Baptist denomination's congregation was founded in the early 19th century, leading to construction of the two-story, 24,000 square foot church at the intersection of Magazine and River Streets in 1881.
According to the Cambridge Historical Society, "The First Baptist has a long history of community service and involvement in social reform." Rev. Martin Luther King Jr. spoke to an overflow crowd of more than 2,000 people at the church in 1960. The church was added to the National Register of Historic Places in 1975, although has been dormant since it became apparent that critical infrastructural upgrades were required to maintain an active congregation.
Siena Construction has been chosen as the construction manager for the Church's renovation project. The planned upgrades will restore the church for future worship and community use, with initial target completion in Summer 2021. Siena's project team will collaborate with the OPM firm Anser Advisory; and the design team at Wessling Architects, Structures North (Structural Engineers), and South Shore Construction Consultants (MEP Engineers).
The interior scope will provide a more community-friendly experience for everyone, including new interior finish restorations, modifications, restrooms, and accessibility upgrades. Exterior improvements involve restoration of the gabled slate roof, wood windows and doors, and the brick masonry façade, which includes sandstone trim and terra cotta detailing.
First Baptist Church was originally designed in 1881 by the renowned Boston-based architectural firm Hartwell and Richardson. The church has some of the identifiable features of the Gothic Revival tradition, which was a popular style for mid-19th-century churches: pointed arches, a steeply pitched roof, a crenellated parapet, and high spire. Hartwell and Richardson made significant contributions to the architectural landscape in greater Boston and Cambridge, designing numerous churches, schools, libraries, residences, and institutional buildings, including Odd Fellows Hall and the Cambridge YMCA, both nearby on Massachusetts Avenue.
Siena President Terrence Hayes reflected on the church's presence and the importance of historic restoration projects in the community. "As a Cambridge-based firm since our founding in 1991, one of Siena's core values has been to partner with our neighbors to preserve and uplift the community we call home," Terrence said. "It's an honor to collaborate with the Central Square Church, which has been a cornerstone of the Square for generations. Our goal is to help realize the congregation's vision to build a welcoming, safe space for the community to commune in for generations to come."
Once completed, the Cambridge Church renovation will be able to accommodate church denominations and community groups, and have a positive impact on the continued revitalization and vitality of Central Square. Recently, First Baptist's congregation has been fellowshipping with Cambridge Community Fellowship Church; this partnership – outlined in a recent Cambridge Day article – was solidified last month when the two churches merged to become Central Square Church.
Sources:
"Martin Luther King, Jr. in Cambridge" article at Cambridge Community Television's Website: https://www.cctvcambridge.org/_M_L_King_in_Cambridge
"Central Square, Then and Now" article at Cambridge Historical Society's website: https://cambridgehistory.org/Central-Square/Central%20Square%205.html
First Baptist Church of Cambridge's Website: https://ccfc-church.org/
"Gothic Revival" article on Architectural Styles of American and Europe's website:  https://architecturestyles.org/gothic-revival/
"First Baptist Church needs repairs in Central, and fellow house of worship may provide aid" by Lynx Mitchell. Cambridge Day. Published July 6, 2019. Available: http://www.cambridgeday.com/2019/07/06/first-baptist-church-needs-repairs-in-central-and-fellow-house-of-worship-may-provide-aid/
"HABS Data Sheet for First Baptist Church, Cambridge, Massachusetts" Library of Congress.