July 10, 2015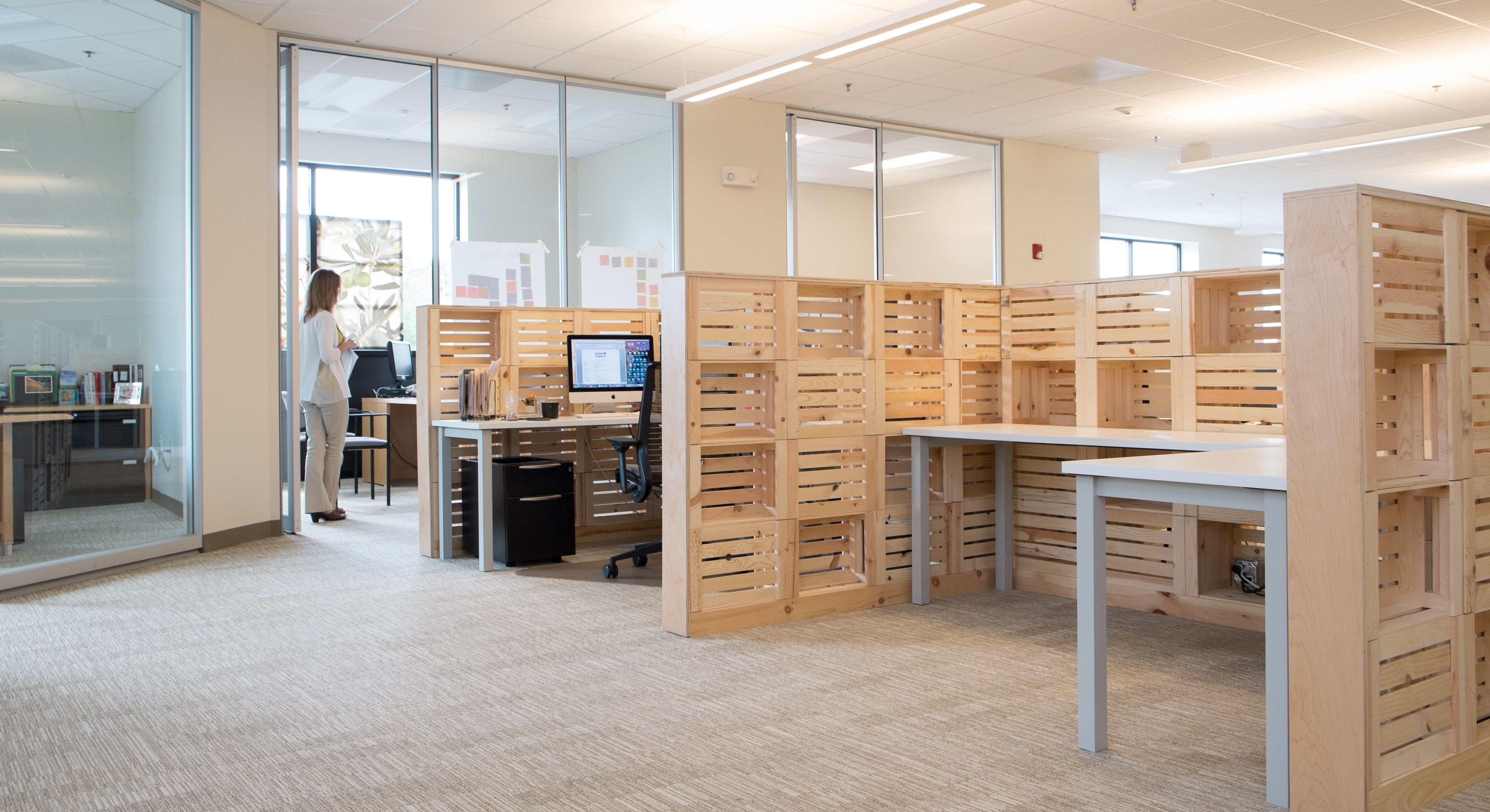 Global Organics Offices
Siena is pleased to announce the completion of a fit out project for Global Organics' office space in Cambridge. Global Organics, an international food service manufacturer and wholesaler of certified organic ingredients, is expanding their headquarters in North Cambridge's Fresh Pond neighborhood.Our construction team renovated existing space and constructed new private offices, conference rooms, open concept work stations, a reception area, restrooms, and a lunch room with kitchenette.
Siena implemented Analogue Studio's design, calling for installation of unique finishes with materials chosen to reflect the importance of shipping within Global Organics' food service manufacturing trade. The greeting area's centerpiece is a reception desk constructed with asymmetrically stacked wooden sections referencing railroad crossties. The slatted wooden cubicle dividers resemble food shipping crates, and also function as shelving and storage space. The ceiling light fixtures alternate between vintage industrial-style metal ceiling fixtures with exposed wiring and more contemporary office lighting.
The design also called for installation of new hardwood flooring, wraparound wall fittings, as well as new carpets, Tel/Data, electrical, and fire protection systems. Siena collaborated closely with the design and ownership teams to expedite fast-track delivery of the project on time and within budget.
Project Manager Anthony Di Carlo reflected on the project's success. "Our team is proud of the collaborative work we've done at Global Organics," Anthony said. "Their new office is a unique workspace which mirrors the firm's goals in the wholesale service marketplace. We hope Global Organics enjoys their new space, and we are happy to welcome their team to the Fresh Pond neighborhood."