August 23, 2019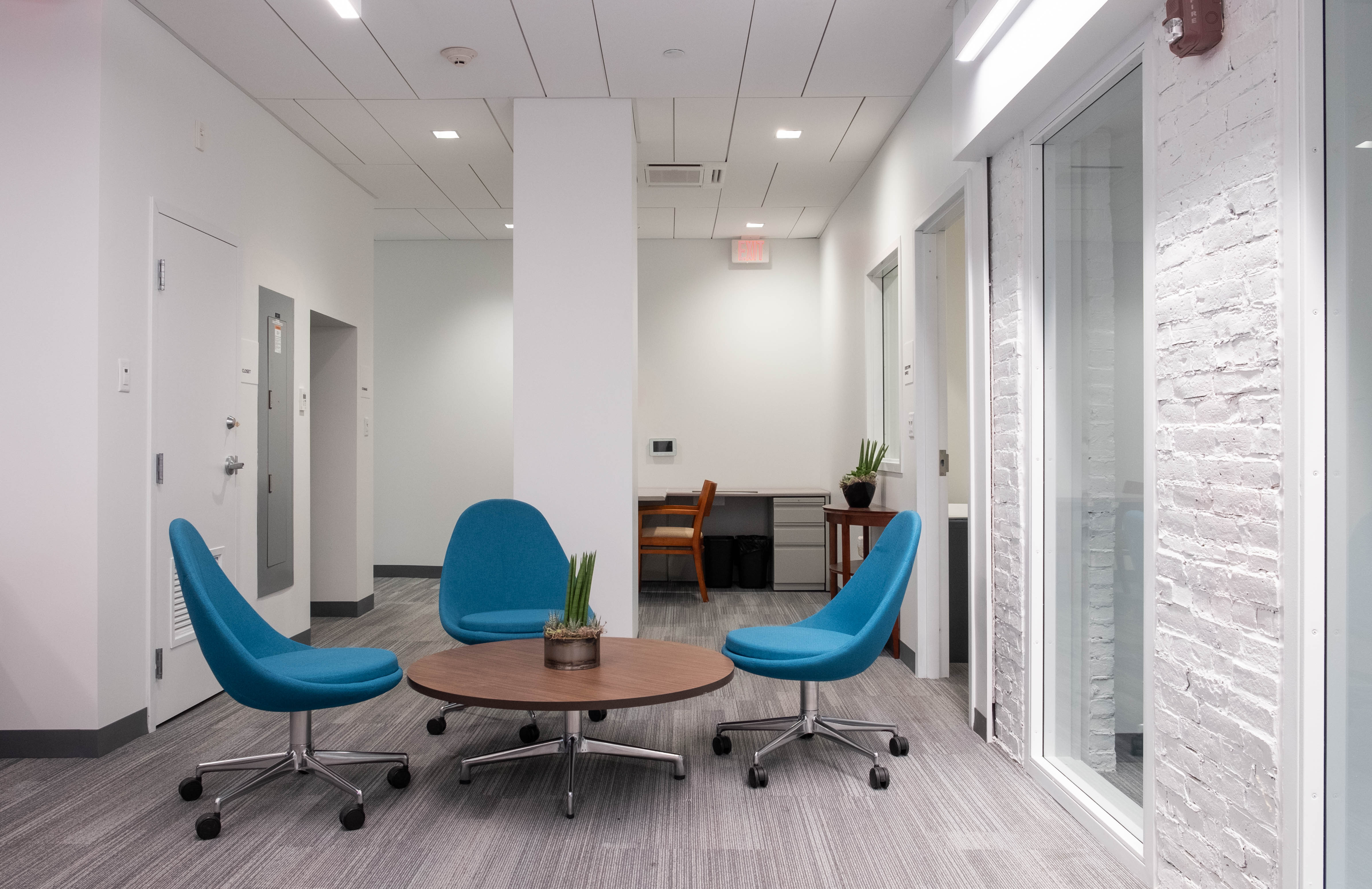 Siena Completes MIT Job Connector Renovations
CAMBRIDGE, MA – Siena Construction is proud to have an ongoing building partnership with MIT and its investment management company, MITIMCo. Demonstrating its active participation and investment in the surrounding Cambridge community, MIT launched the Job Connector, a new organization to help connect Cambridge residents to the region's innovation economy.
Siena completed architectural and structural improvements for MIT's Job Connector offices at 792 Main Street, a four-story mixed-use brick building on the edge of Cambridge's vibrant Central Square neighborhood. The overall project renovation called for creating new office and support space, totaling 4,500 square feet across two floors of the building.
Construction was overseen by Siena's Hank Mosca and Colin Delaney, with designs created by Boston-based firms Touloukian Touloukian and RG Vanderweil Engineers. Siena provided design build demolition service – involving extensive floor finishes, concrete slabs, and other building components. Interior improvements required extensive upgrades to several building systems, including Mechanical, Electrical, Plumbing, Fire Alarm, and installation of a new Fire Protection system.
Additional exterior work involved façade improvements which required approval by the City of Cambridge, existing roof and framing repair, matched masonry infill of existing openings, rear entrance ramp and handrails, and front Job Connector signage.
Siena coordinated closely with MIT's real estate team, KVA Associates, and Jones Lang LaSalle's building management team in order to provide necessary building protections, and to ensure the building's specifications were met. Working in a mixed-use building with an active restaurant and occupied residences also required additional planning and scheduling to maintain business operations, and work within and around dwellings without construction-related disturbances.
Vice President and Senior Project Manager Hank Mosca reflected on the successful project and the ongoing partnership between Siena and MIT.
"Siena has completed renovations on a number MIT's properties across Cambridge," Hank said. "It's a pleasure to work with MIT and assist in the advancement of the local innovation ecosystem. I hope the Job Connector team enjoys their new space, and that it will have a positive impact on the local job market for many years to come."
To see more photos from the MIT Job Connector project, visit the project page.