January 13, 2015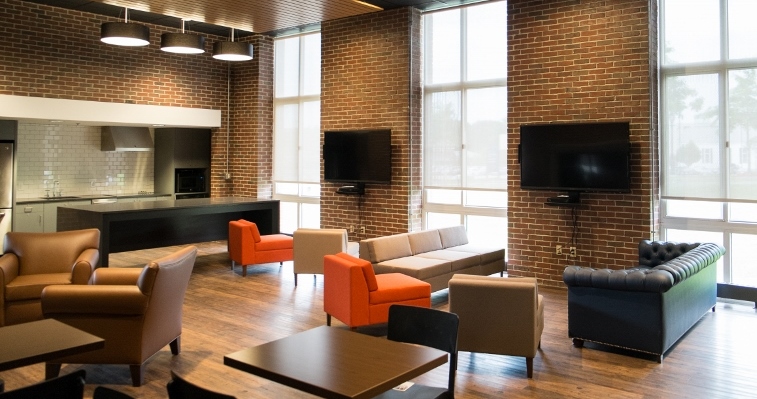 Siena at Merrimack College
Merrimack College recently underwent extensive upgrades to their campus in North Andover, MA. Siena Construction completed a number of fast-track renovations and installations over the second half of 2014. Some project highlights include:
– President's Office suite: revitalization through renovation and expansion of the suite's reception area; design of a multi-purpose conference room and presidential library
– Center for Interfaith Relations: construction of a contemplative prayer space for students of diverse religious backgrounds to interact and practice together; includes installation of two Wudu basins
– Compass Program: construction of new offices and refurbishing existing library space for an academic skills program providing personalized attention to incoming students
– New Physics Labs: demolition and expansion of existing labs which create an open concept space with centralized faculty work station to enhance interactive environment
Siena coordinated closely with campus administration and staff so not to disrupt day-to-day activities on campus, ensuring all projects were completed for the start of the 2015 Spring Semester.
These renovations represent Siena's ongoing partnership with Merrimack. Siena also completed two other recent campus projects. Earlier in 2014, Siena finalized construction of a student lounge located at Deegan Hall West (pictured above). The "47 Lounge" (named for the year the college was founded) features many modern finishes including a digital projector, a kitchenette with subway tiles, wood acoustical ceiling panels, exposed brickwork, multiple media viewing areas and a gas fireplace. The school's Sakowich Center also underwent upgrades, including the expansion of the fitness and workout area, a new dance studio, as well as structural, lighting and MEP improvements.
These enhancements will contribute to Merrimack's interactive learning environment as well as to the health and wellness of the university's diverse community.