October 9, 2020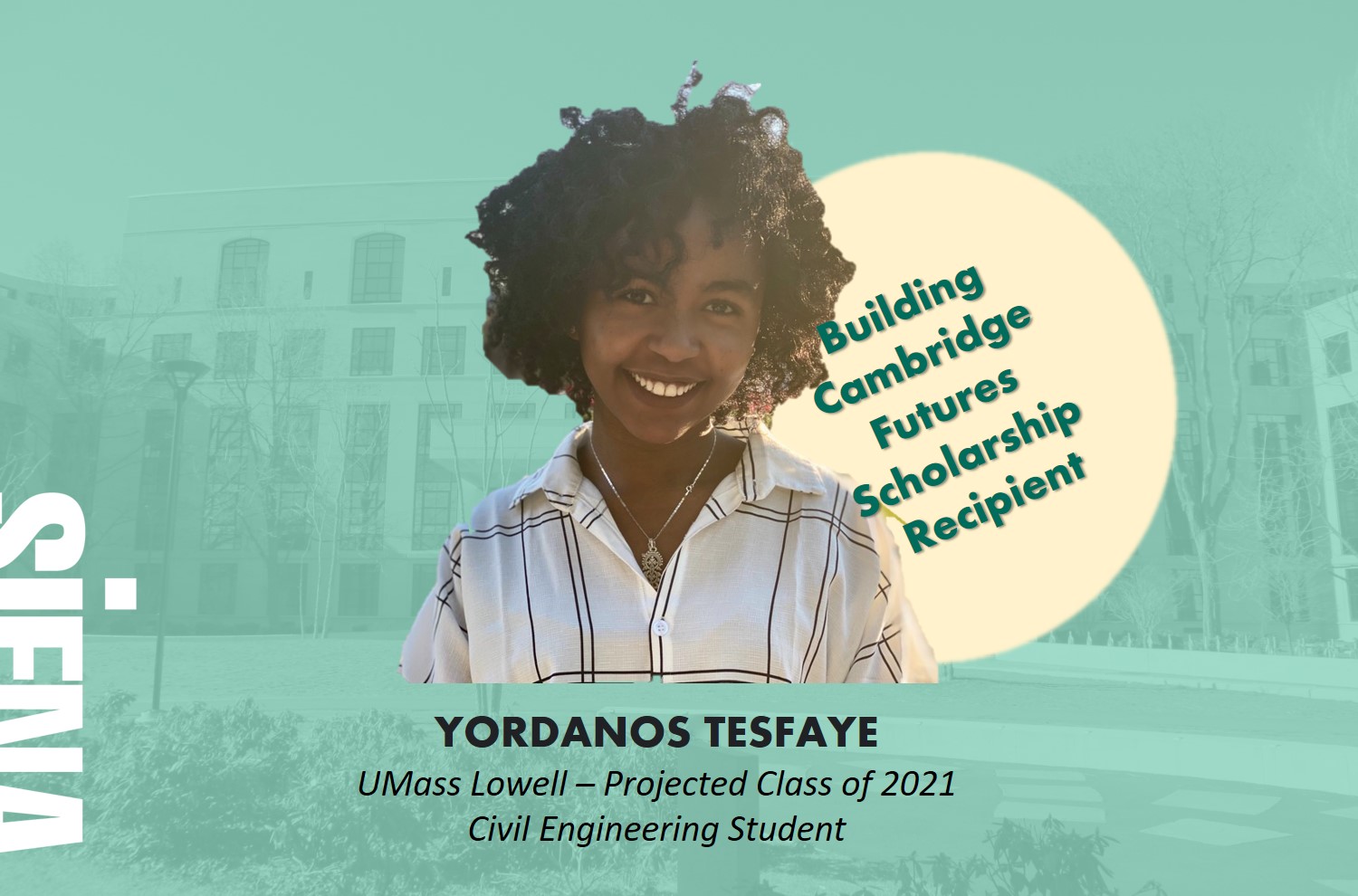 Siena Founds Building Futures Scholarship Fund for Cambridge Students
CAMBRIDGE, MA – The Building Cambridge Futures Scholarship Fund, a nonprofit initiative created in 2020 by Siena Construction, is based upon the conviction that an educated, equitable society is essential to a healthy community. The purpose of the Scholarship Fund is to support the academic achievement of minority students representing a wide array of experiences and backgrounds which are underrepresented in the field of construction.
Siena Construction sees higher education as a catalyst of change for individuals, families, the construction industry, and the community we serve, through career advancement and meaningful community connection. The Building Cambridge Futures Scholarship is a need-based program open to minority students currently attending Cambridge's Rindge and Latin School who plan to study in the fields of Construction, Architecture, and Engineering, either at the university level, an apprenticeship, or another community training initiative.
We believe everyone should have the opportunity to develop. Many qualified candidates do not pursue careers in the construction field because they are discouraged somewhere along the way. In the construction industry for example, percentages of workers who are women (9%), African American (6%), are disproportionally low compared to their numbers in the general population.
Construction needs more underrepresented populations in the industry better reflecting the communities it serves.  For employers, more diversity brings an expanded talent pool, improved team culture, and better results. For employees, construction industry jobs provide a path to rewarding careers based on desire and interest in an intellectually curious and challenging industry.
For these reasons and more, we've created the Building Cambridge Futures Scholarship Fund. To build this community, The Scholarship will:
Provide financial support for secondary education;
Offer industry connections through Mentorship and Internship opportunities to students throughout their course of study;
Assure that students have the information necessary to make sound financial decisions;
Lead a collaborative network of community and educational partners aligned to support student preparation, transition, and persistence to degree completion.
We've been working on this since Spring 2020 and expect the scholarship to be fully active with a graduating senior in the 2021 Cambridge Rindge and Latin class. Earlier this year, we made a modest tuition award to support a current college senior. Yordanos Tesfaye was selected in partnership with Cambridge Rindge and Latin as an outstanding student, CR+L alumna, and future leader who would benefit greatly from this program. She is completing her coursework in Civil and Environmental Engineering, Structural at UMass Lowell.
Through our personal and professional partnerships, we can expand our understanding of what the term "community building" means, that it can encompass a global perspective, to hold empathy and support for all those in need. The Scholarship contributes support through advocacy for its vision of secondary education and employment opportunities for students without financial or social barriers.