January 26, 2022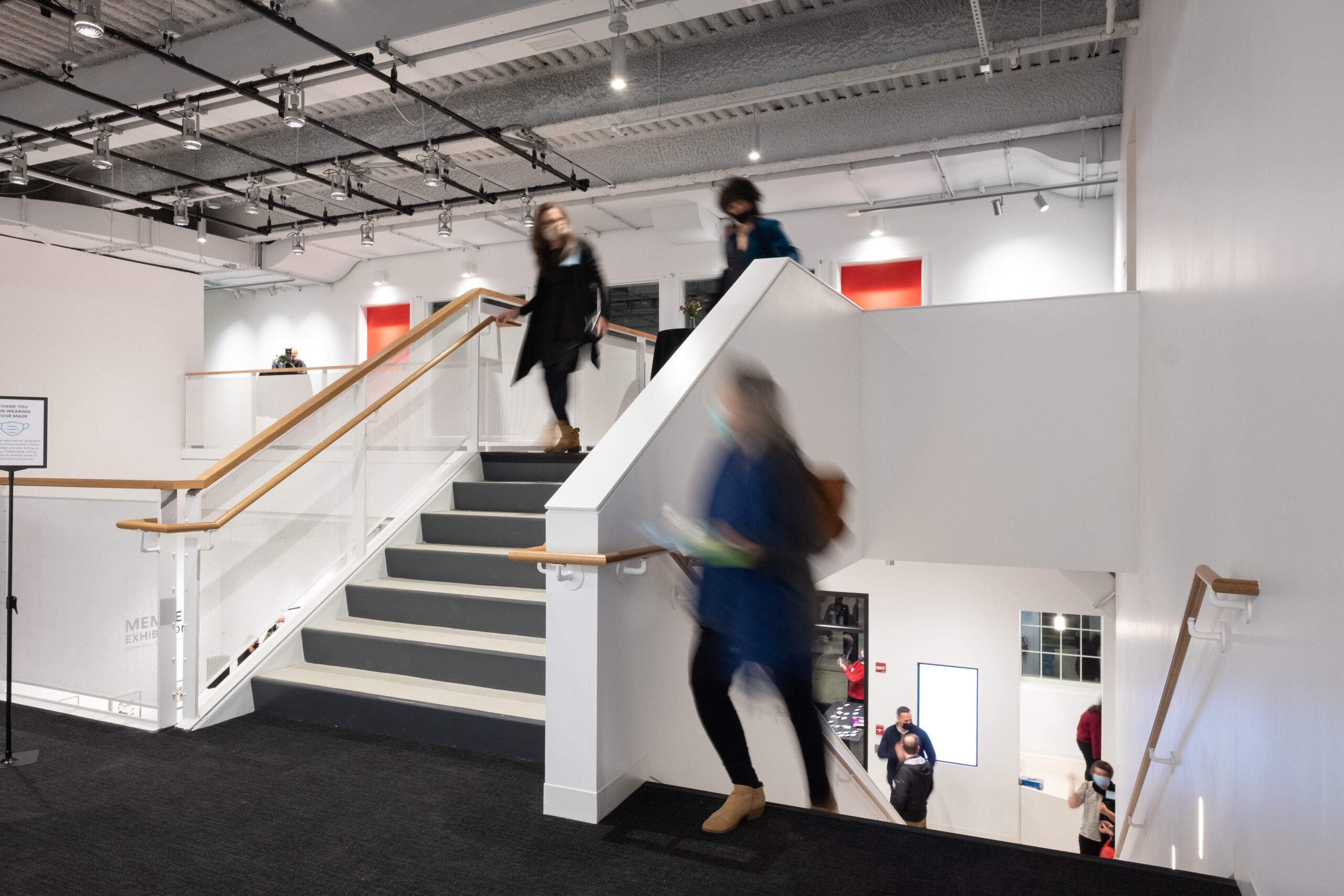 Siena Completes Mosesian Center for the Arts Upgrades in Watertown
Watertown, MA – Siena Construction has completed an interior tenant renovation project for a non-profit community organization dedicated to bringing arts and culture to the greater Boston community.
The Mosesian Center for the Arts is a vibrant multi-disciplinary arts organization bringing performing and visual arts education, exhibitions, professional theater, live music, and other arts events. Located at 321 Arsenal Street in Watertown's Arsenal on the Charles Campus, the 30,000 square foot arts center houses a 340-seat theater, a smaller black box theater, and spaces for performances, art displays, and education programming.
Siena provided preconstruction services and construction management on the facility upgrades, which were designed to improve the visitor experience in the arts center. With a construction cost of $2.27 Million, the renovations occurred on the ground floor and mezzanine level, involving construction of a new entryway, two floors of lobbies and hallways, art galleries, a café, classrooms, meeting room, studios, and restroom upgrades. Project plans were created by Sasaki (Architectural), McNamara Salvia (Structural), Cosentini (MEPs), LAM Partners (Lighting), and ACENTECH (Acoustics).
Siena's construction management team – Director of Operations Greg Antonopoulos, Project Manager Brandt Wild, APM Areej Siddiqui, and Superintendent Anthony Conte – collaborated closely with the design team, the building ownership and facilities team, and the art center's end-users throughout the project's duration. Siena oversaw trade work, including demolition, sitework, MEP and FP modifications, entryway canopy installation, an extensive interior monolithic stairway overhaul, and architectural finishes.
Construction during the COVID-pandemic also presented additional challenges. Siena's construction approach required a careful and planned approach to health and safety protocols in order to maintain protections for construction workers and the public.
Maintaining open communication was critical to fulfill the building specifications and tenant requirements, and ensure that the renovations were completed withing the six-month construction schedule in advance of the Art Center's grand reopening event in early December.
After attending the facility's ribbon cutting ceremony with the project team, Siena's President Terrence Hayes reflected on the important impact of the Arts Center renovations. "I'm very proud of Siena's association with this important and impactful organization, and for our team's efforts in creating such a dynamic space," said Terrence. "We hope the Art Center enjoys their beautiful new space, and that this renovation improves visitors' experience in their support of the local arts scene for years to come."
To see the photos from this exciting project, click here to visit the project gallery.