December 14, 2016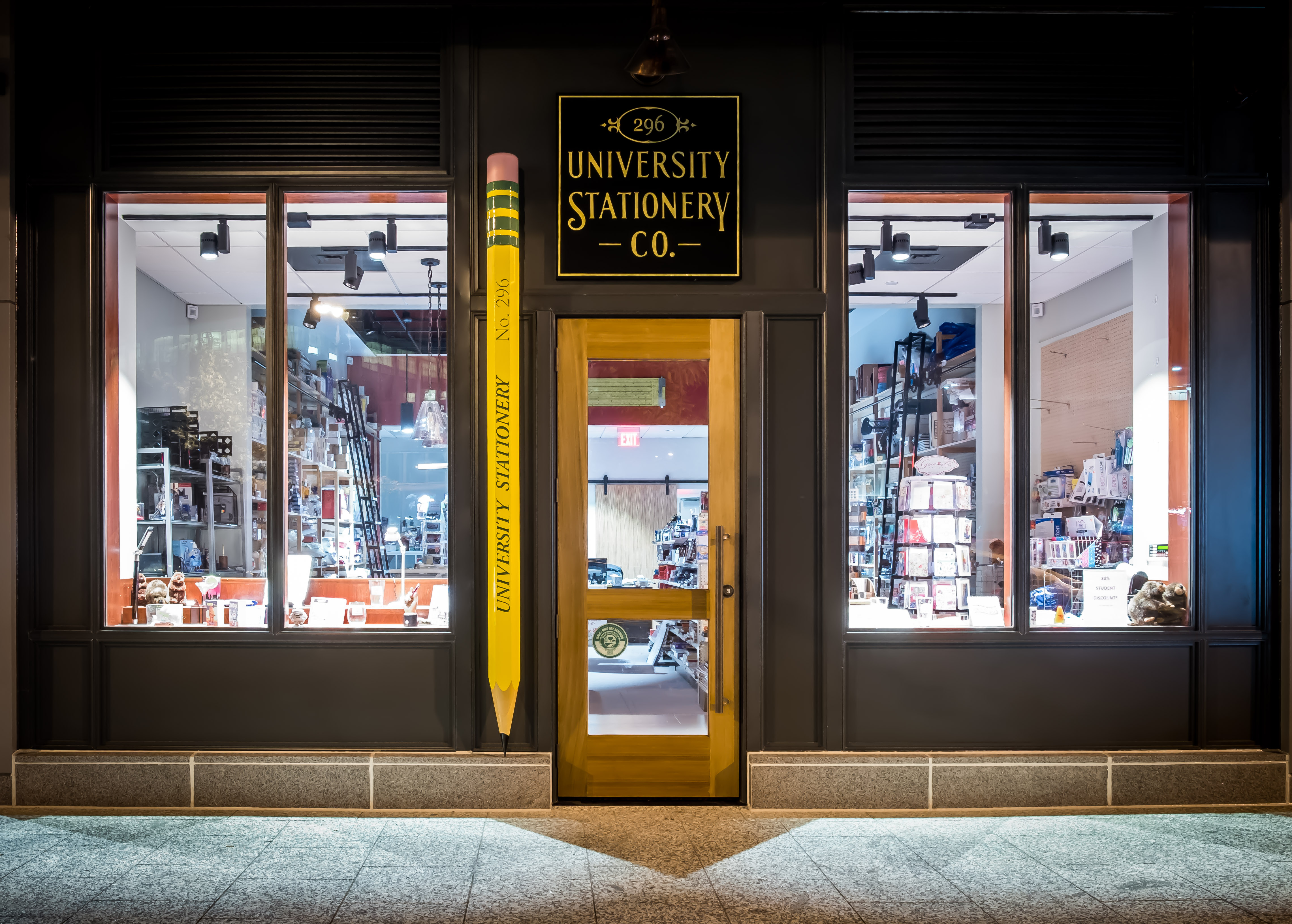 Siena Completes University Stationary Project
Siena recently completed a retail renovation for University Stationary, a specialty retail store that sells a variety of stationary products. The retail store, catering to many nearby colleges, is located at 296 Massachusetts Avenue near Central and Kendall Square in Cambridge.
Siena's team renovated  their space by demolishing, and reconstructing the storefront, retail area, back room offices, kitchenette and bathroom. Construction was accomplished by installing new doors, walls, polished concrete flooring, base cabinets and counter-top, adjustable shelving, bookcases, partition, lighting, and storefront system. The unique branding approach included construction of a custom pencil sculpture placed beside the entryway, which is already attracting attention throughout social media. Inside, a large decorative slide rule was created for display on the panel above the stock floor.
Our team, led by Project Manager Denise Regan, collaborated with the design team at HMFH Architects and AHA Consulting Engineers, as well as the ownership representatives at Forest City. The fast track project was completed on target, allowing the store to reopen for the back-to-school rush in late August 2016.