August 28, 2018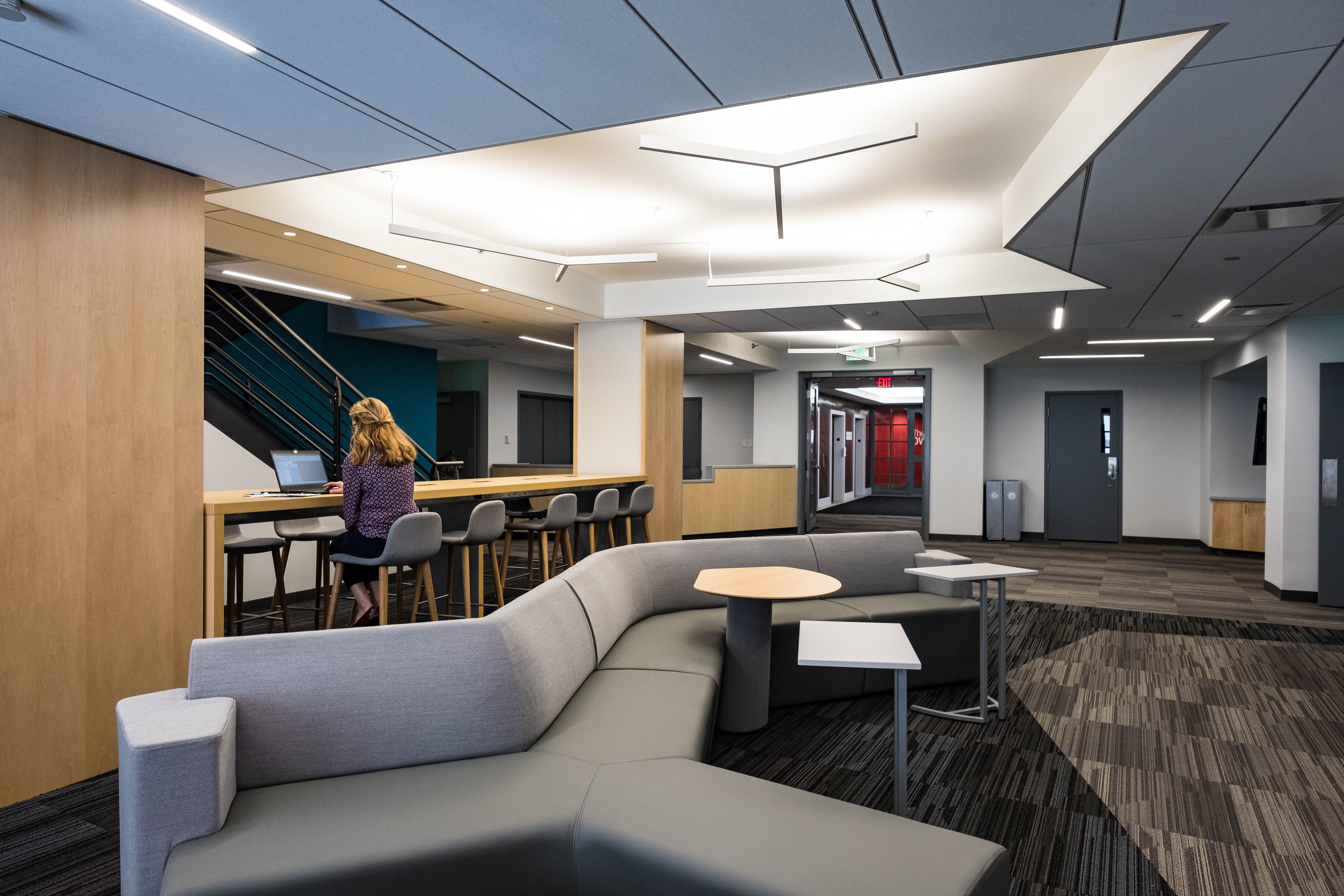 Siena Completes Northeastern Downtown Campus Renovation
Boston, MA – Siena Construction has completed a renovation project for Northeastern University in downtown Boston. Northeastern's Financial District campus facility underwent extensive interior tenant upgrades at 89 Broad Street, located in Hilton Boston's Downtown Faneuil Hall Hotel building.
Acting as the project's construction manager, our team renovated space on the second floor, which is home to Northeastern's College of Professional Studies and various undergraduate programs. Siena completed renovations with plans from Boston-based design firm Bloom Architecture.
The project design called for demolition and upgrade of classrooms, computer labs, common spaces, study rooms, and reception area. Siena's team demolished existing outdated fixtures, and installed new ceiling and lighting fixtures, carpets, painting, as well as custom millwork. The removal of two large columns in the lobby allow for a new inviting view of the arched window and downtown Boston. Students are already enjoying the built-in banquettes, constructed as custom millwork, which add seating and much-needed spaces for collaboration and studying.
Construction in an occupied hotel building required close collaboration with Hilton property management as well as Northestern's Design/Construction Department in order to minimize disruptions and maintain Hilton's hospitality standards of comfort and access. Additionally, the congested and densely populated downtown location proved a challenge, requiring detailed coordination of deliveries and tradework.
Siena Construction's Project Manager Alex Testa reflected on the impact of the project's success.
"Northeastern is one of Boston's beacons for higher learning," Alex said. "Siena is proud of our firm's ongoing successful partnership with Northeastern that began with renovations at their Huntington campus. We're pleased to be a part of upgrading the university's growing Downtown presence. The renovations provide critical facilities upgrades in support of their academic community. We hope Northeastern's faculty, students, and alumni enjoy this welcoming, dynamic space for years to come."
For more photos from Northeastern's Downtown Campus renovations, visit our Project Page.