January 26, 2022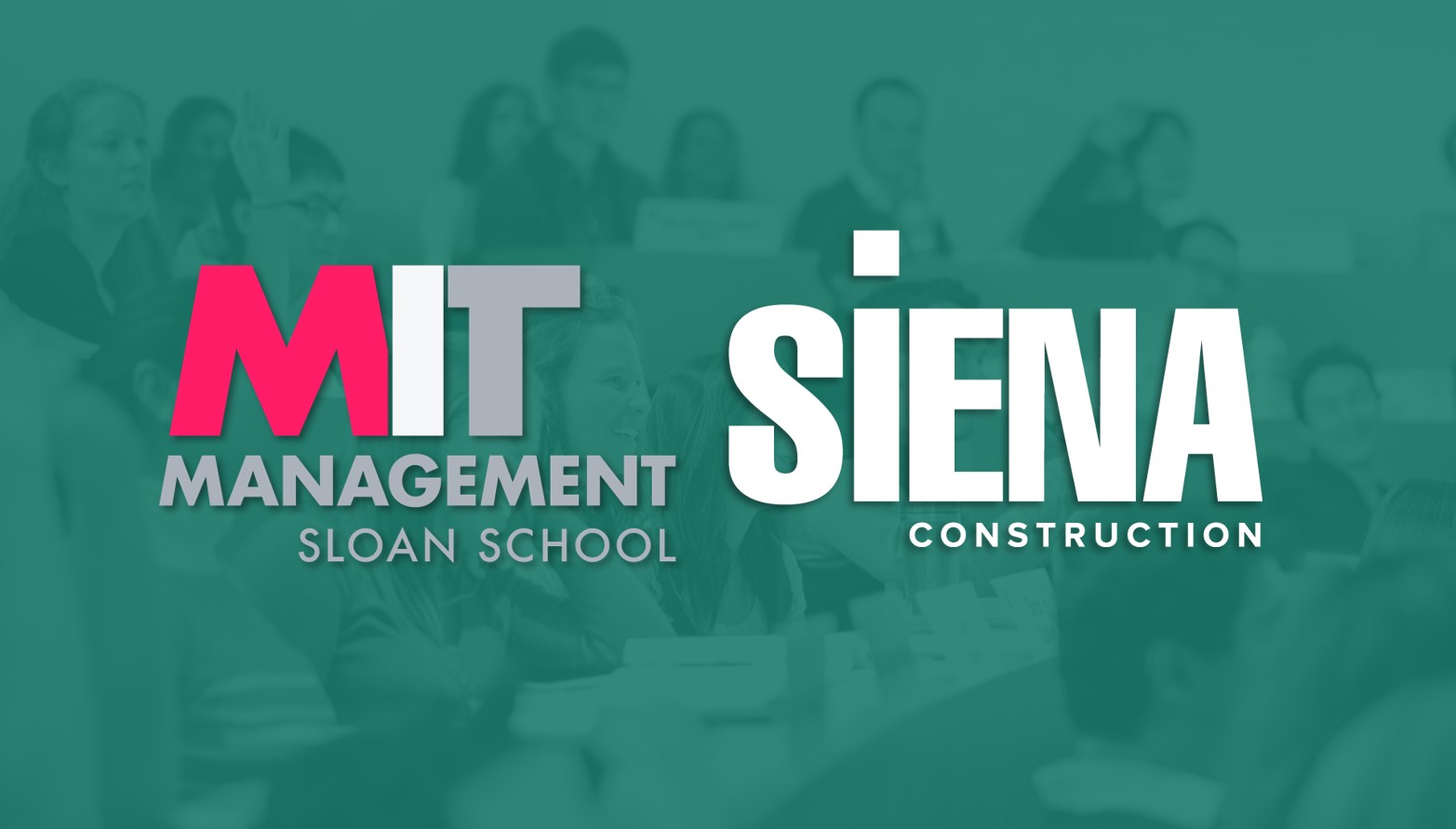 MIT S-Lab Provides Insights for Sustainable Building Choices
CAMBRIDGE, MA – In 2021, Cambridge-based Siena Construction partnered with MIT Sloan School Laboratory for Sustainable Business (S-Lab) on a unique conservation effort to study and lessen the impacts that construction practices and materials have on the environment.
Current construction and demolition "waste" management practices typically have a net negative ecological, social, and cultural impact. In Massachusetts alone, construction and demolition debris for 2019 was 2,298,586 tons; 1,549,325 tons were sent to landfills or combustion sites. Nationally, 600 million tons of industry-related debris were generated in 2018; 145 million tons were sent to landfills.
Siena's team believes there is room to align our daily construction operations with our core mission in order to promote a healthy and vibrant community. Siena was selected to be one of S-Lab's host companies alongside a competitive field of national and global corporations, including Allbirds, Colgate, GM, New Balance, Nike, Patagonia, and Starbucks to name a few.
Part of MIT's Sloan School of Management, The S-Lab explores the connection between business, the environment, and society. As part of their Sustainability Initiative, S-Lab partners students with local and global companies, delivering professional and effective analysis, advice, and recommendations that are immediately useful to host organizations and advance the field of sustainability.
The Siena/S-Lab's project goal was to reduce the use of single use, non-recyclable plastics in temporary protection of construction or demolition sites by 30%.
Under the direction of Siena's Project Manager Brandt Wild, S-Lab's team produced a report to identify regenerative, integral approaches to construction materials management. Performing a material life cycle analysis, the S-Lab identified opportunities for material reuse, which will allow for Siena and others to take a proactive approach to sustainable measures. Siena will utilize lessons learned from S-Lab's analysis to achieve future sustainability goals:
Adjust accounting details to determine and track accurate consumption levels
Share best practices of reduction of plastic use and material selection
Create a product reuse logistics system that improves share of reusable plastic
Identify opportunities to use recycled material with suppliers (such as thin plastic film)
Review practices with waste management facilities to increase plastic recycling
Identify opportunities for saving, refurbishing, and reusing finishes (such as furniture)
Siena has been chosen to collaborate as a host company for additional S-Lab students again in 2022. Siena and S-Lab will discuss these takeaways and find additional ways to implement these on Siena's future construction projects. Stay tuned for more!