August 31, 2021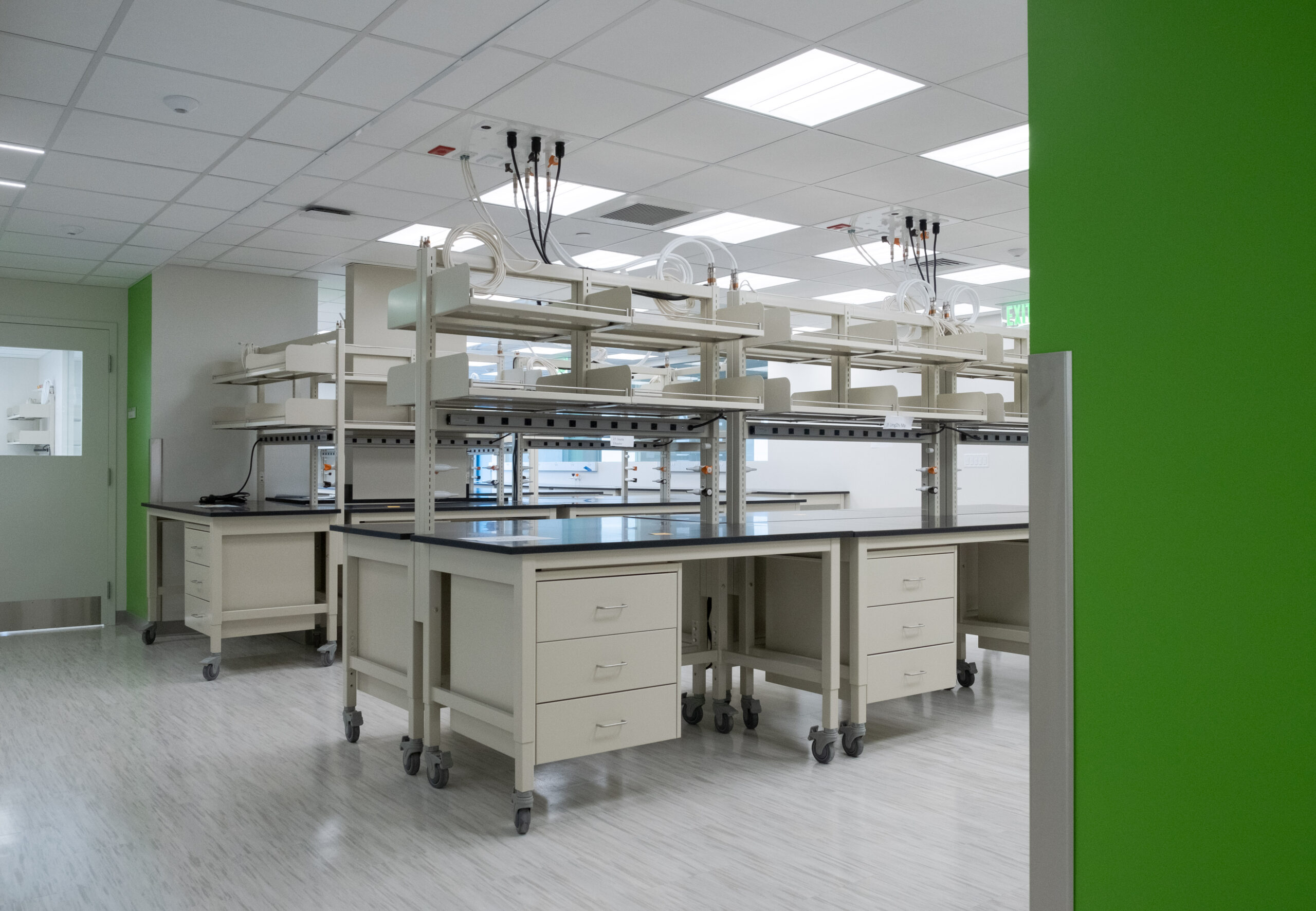 Siena Completes 15K SF Mixed Use Space for Area Biotech Firm
CAMBRIDGE, MA – Siena Construction is pleased to announce that we have completed an office-to-laboratory conversion and tenant improvement project for a global biotech firm within a mixed-use facility in greater Boston.
Working with designs from Lab/Life Science Architecture and Genesis Engineers, Siena's project team oversaw demolition of the existing 15,500 sf office space and construction of a new infectious disease laboratory, bacteriology room, TC lab, and freezer storage space.
New lab construction involved installation of biosafety cabinets, lab benches, CO2 incubators, autoclaves, and sub-zero freezer, requiring upgrades to existing MEPs as well as new installations to support science equipment. Office upgrades included open collaboration space and private offices, phone and huddle rooms, conference rooms, and common areas.
To see project photos of this dynamic mixed-use space, visit the project page here.
With a construction cost of $5.7 Million, the 12-week on-site construction schedule required extensive long lead item management in order to complete the project within the desired timeframe. Our project management team collaborated closely with the building owners in order to minimize disruption to the occupied building's tenants, which included active science. Construction during the pandemic also required extra safety protocols to ensure the health of workers, tenants, and the public.
Siena's President Terrence Hayes reflected on the impacts of the construction requirements and Siena's role implementing and completing the project plan for our client (who wished to remain confidential).
"Our project team had the advantage of successfully partnering with the design team and  the facilities team, having worked within the occupied facility previously," Terrence said. "This building knowledge and collaboration both went a long way to help achieve the project's expedited schedule requirements, with an eye towards material deliveries and the building's exacting specifications. We hope our clients enjoy their new space, and that it contributes to important future research and development discoveries for our area."