June 29, 2021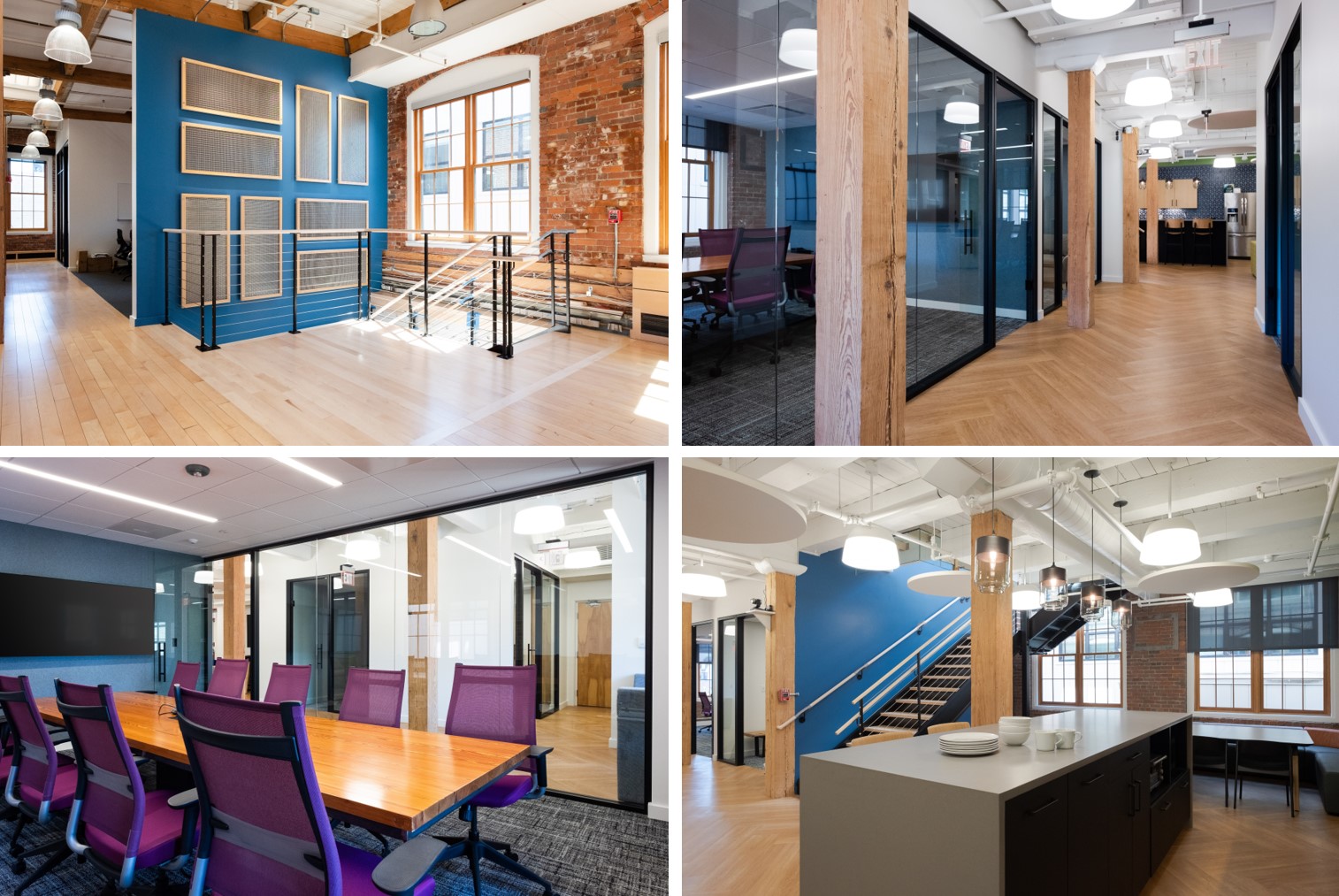 Siena Completes Appian Way Office Renovation in Harvard Square
CAMBRIDGE, MA – Siena Construction is pleased to announce the successful project completion of a dynamic office renovation in Cambridge for a client working in a fascinating market that combines applied microeconomics and public policy.
Appian Way Energy Partners is a Cambridge-based energy trading company participating in the wholesale electricity market. In June 2021, Siena completed Appian Way's 4,476 sf office renovation project across two floors of a four-story historic building at 25 Mount Auburn Street in Harvard Square.
Design plans by Bergmeyer Associates called for demolition to the 3rd and 4th floor existing space and creation of a 24-seat Trading Room, private phone rooms, a small and large conference room, two active team workrooms, a lounge, and an open meeting zone with kitchen. The twelve week on-site construction schedule involved demolition, extensive finish carpentry, HVAC and Electrical upgrades to the building, as well as drywall installation, acoustical ceilings, carpet and resilient flooring, painting, plumbing, sprinklers, tel/data upgrades, and furniture installation.
Siena's project management team – led by Project Manager Kate Kepler and Superintendent Chris Kiritsy, under the direction of Project Executive Mark Fitzgerald – collaborated closely with Bergmeyer, FISKAA Engineering, as well as the ownership team from Appian in order to complete the project safely given pandemic challenges, as well as working in an occupied building and in a congested neighborhood with heavy traffic.
The two floor office houses Appian Way's energy trading professionals who come from diverse backgrounds that include economic and public policy, operations research, and electrical engineering.
To take a virtual tour of Appian Way's dynamic and brightly colored office space, click this link to visit the project's photo page.