October 29, 2019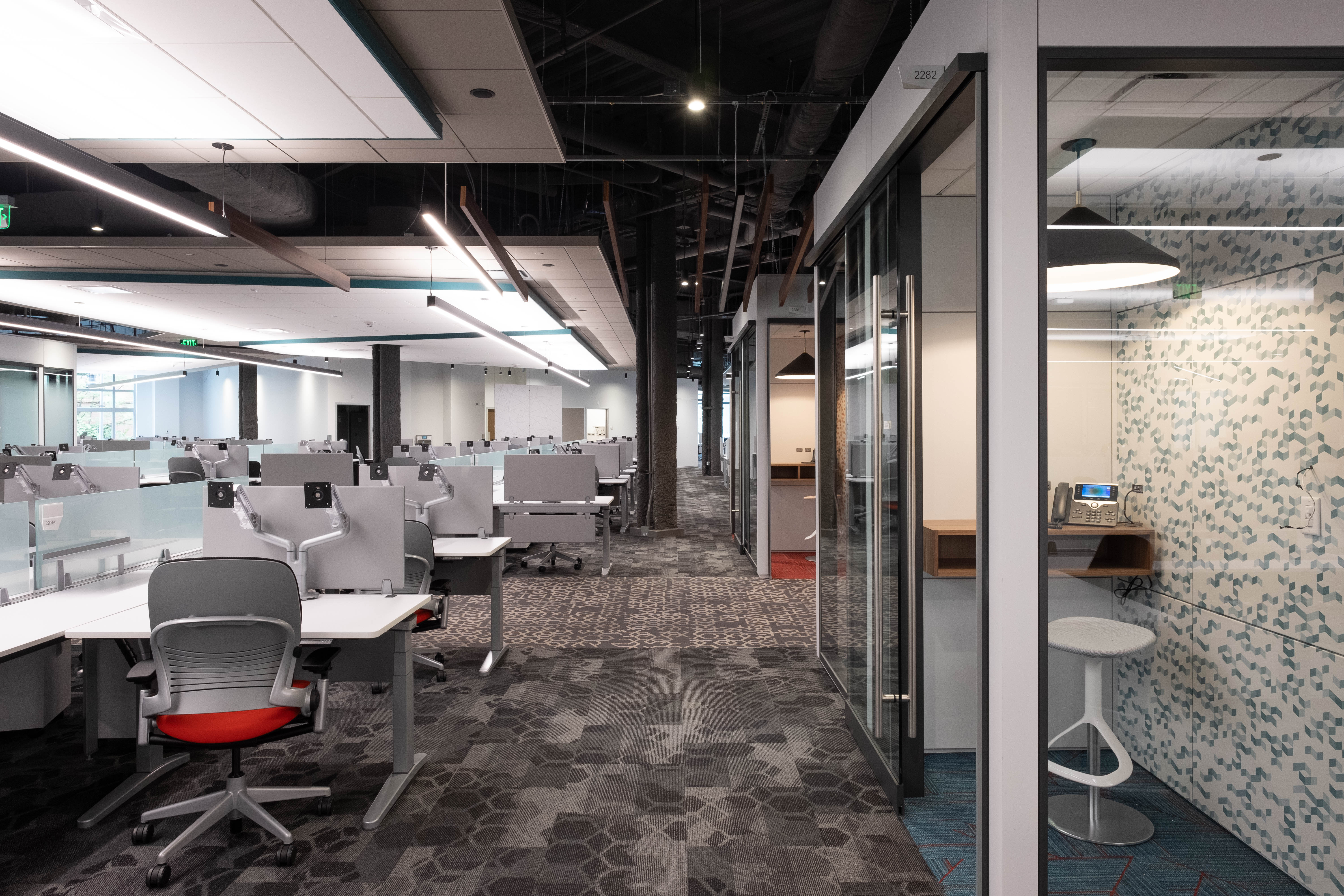 Siena Completes Base Building and Office Project for Brookfield Properties in Cambridge
CAMBRIDGE, MA — Siena Construction has completed an extensive exterior base building renovation for Brookfield Properties (formerly Forest City), and interior fit-out for a life sciences firm at 20 Sidney Street near Central Square in Cambridge.
Acting as construction manager, Siena demolished and constructed 52,000 square feet of usable space formerly occupied by a Star Market grocery store. The demolition phase included removal of elevators and escalators, existing rooftop equipment, masonry openings in existing façade, slab and 1st floor in order to facilitate construction of new accessible street level entrance on Franklin Street.
Construction included structural steel infill at demolished escalators, waterproofing  and bracing, base building bathrooms, new elevators, back of house space, second floor curtain wall installation, as well as other MEP and underground utility upgrades. The interior fitout involved creating open work area, private offices, small meeting and conference rooms, a kitchenette, restrooms, and reception area.
Siena collaborated closely with the ownership team, as well as the design team at TRIA and NV5. Additionally, work was coordinated with the facilities and general management team of a neighboring hotel in order to minimize noise disruptions to hotel guests.
See more photos of this dynamic space at Siena's project page.