October 7, 2019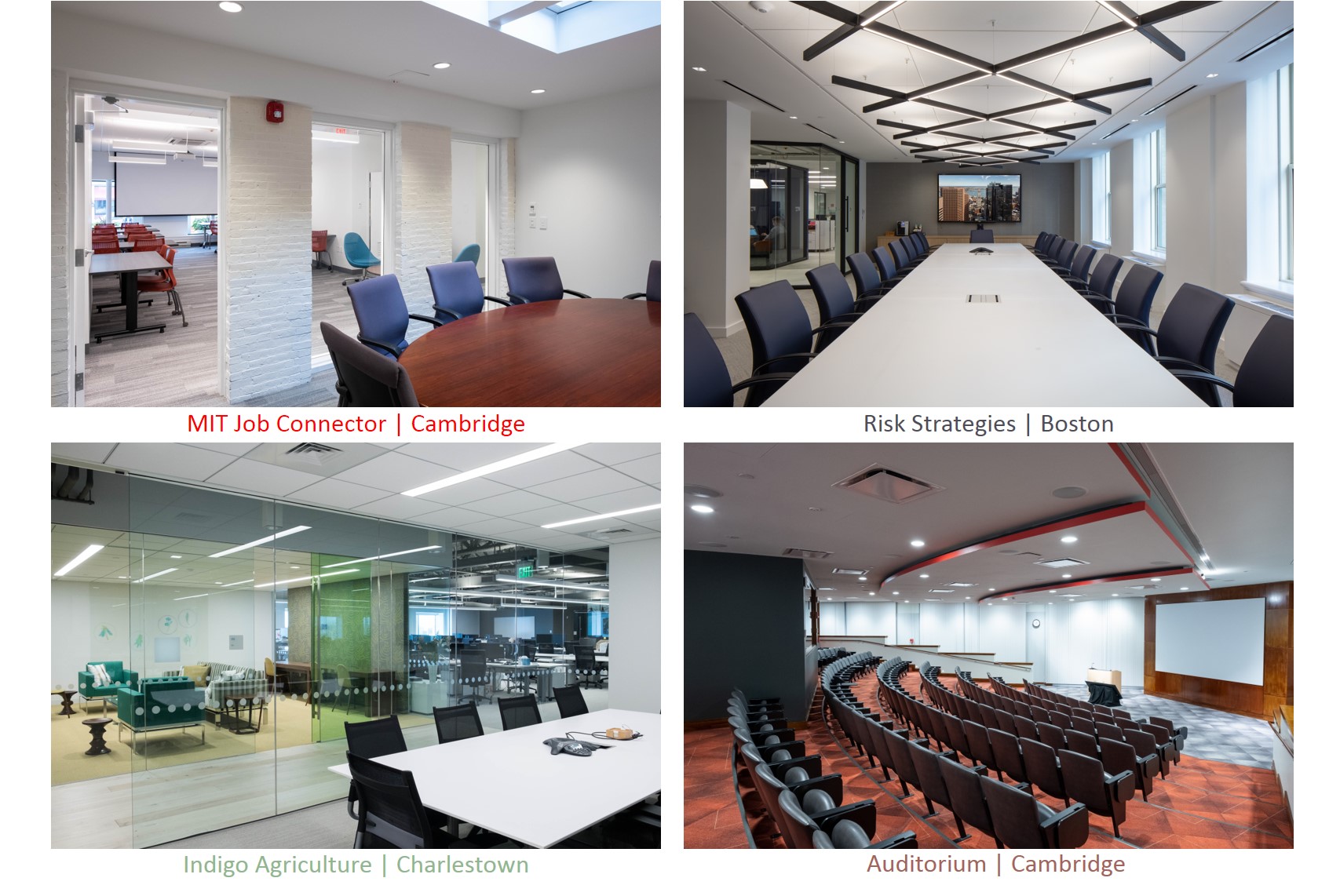 Siena Team Finds Reserved Conference Room Already Occupied; Offers Reward for New Location
CAMBRIDGE, MA – Siena Construction is offering a reward in exchange for help finding last-minute accommodations for a project meeting that has been exiled due to miscommunication.
Siena's Senior Coordinator Louis Awad had previously reserved the Cambridge-based construction management firm's large conference room for an upcoming project meeting. However, when Louis arrived at the room early to set up A/V, he discovered that others from a different project were already camped out. Several of Siena's project managers and visiting subcontractors were gathered around laptops, and design plans were unfurled across the conference table.
The large conference room – part of Siena's design-build of their new Sidney Street offices – was designed with flexibility in mind to accommodate the larger than usual expected crowd. Designs included an accordion style glass partition – which can be opened onto the open-office space to accommodate larger parties – along with movable desks, seating, and office furniture.
About 75 attendees are expected at the meeting, with the coordinator now scrambling to secure a new location.
"It's a friggin' disaster," Louis lamented. "I thought to myself, 'Cooome ooon! I reserved this room a week ago! It's on the shared calendar! What are they doing in there?' Hank's going to be furious."
Vice President Hank Mosca – who will be running the meeting – struck a philosophical stance.
"I mean, it is what it is," Hank said dispassionately, seemingly more concerned about where he'd be eating lunch later. "I don't care where we have the meeting, I just need a space for a bunch of people."
Siena has offered a reward in exchange for assistance finding a new meeting location.
"We recommend that the search begin at some of the dynamic conference rooms and meeting spaces that Siena has recently completed around the greater Boston area," Louis said. "Hopefully that will produce some leads, while also demonstrate the attention and care that Siena puts into each project."
Take a look at the above photos. Anyone with suggestions for a new location that can accommodate 60 or more attendees is advised to contact Siena Construction at info@sienaconstruction.com. Those responding with helpful advice will be entered to win two tickets to a Boston Bruins home game during the upcoming 2019-20 Regular Season. Yes, seriously.