May 9, 2014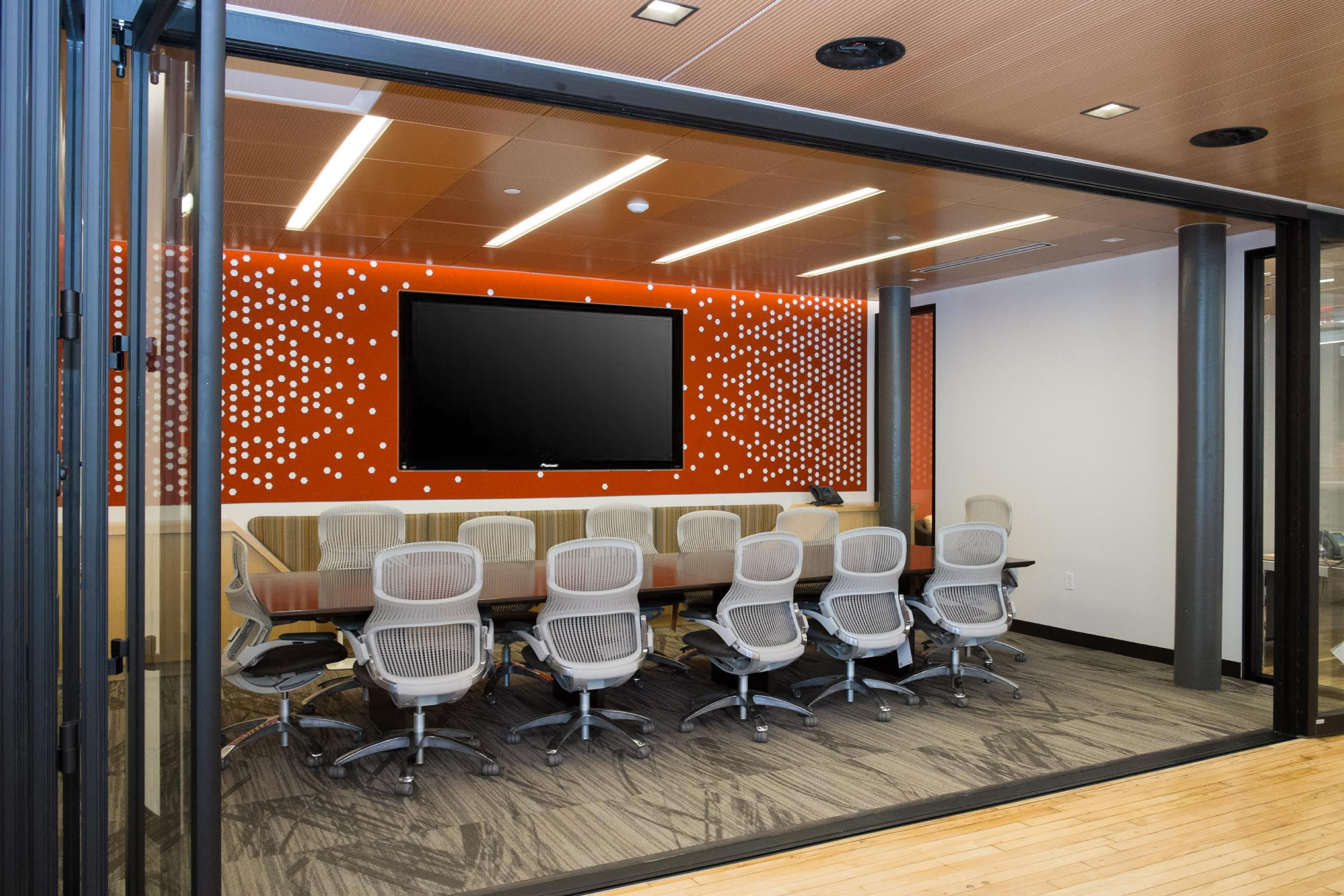 GlaxoSmithKline R&D Worldwide Business Development Offices
Siena is happy to announce the successful project completion for GlaxoSmithKline's R&D worldwide business development offices at 196 Broadway in Cambridge, MA. The first floor space will house an office for customer interaction relating to the global pharmaceutical company's Research and Development group.
Our construction team successfully preserved the building's historic feel while also installing modern finishes. Originally constructed in 1916, the converted factory space includes hardwood flooring and exposed brickwork, which were salvaged and preserved. Also added were high-tech custom finishes which provide adequate soundproofing to the wide open floor plan.
Among the many site-specific and unique design features of the project design includes a state-of-the-art conference room. The meeting space features an AGS moveable door system which allows for private or open meetings, as well as an innovative Filzfelt wall covering with wall-mounted visual displays. The Siena team also installed an Armstrong plank wood ceiling, replicating the GSK company logo.
This fast-track project implemented high-tech custom finishes designed by Dyer Brown Architects. Siena worked in close collaboration with Jones Lang Lasalle and Intercontinental Project Management teams, as well as the building's many tenants, to coordinate installation and completion. This new workspace further supports GSK's research and development of new medicines to treat and prevent disease.