December 3, 2019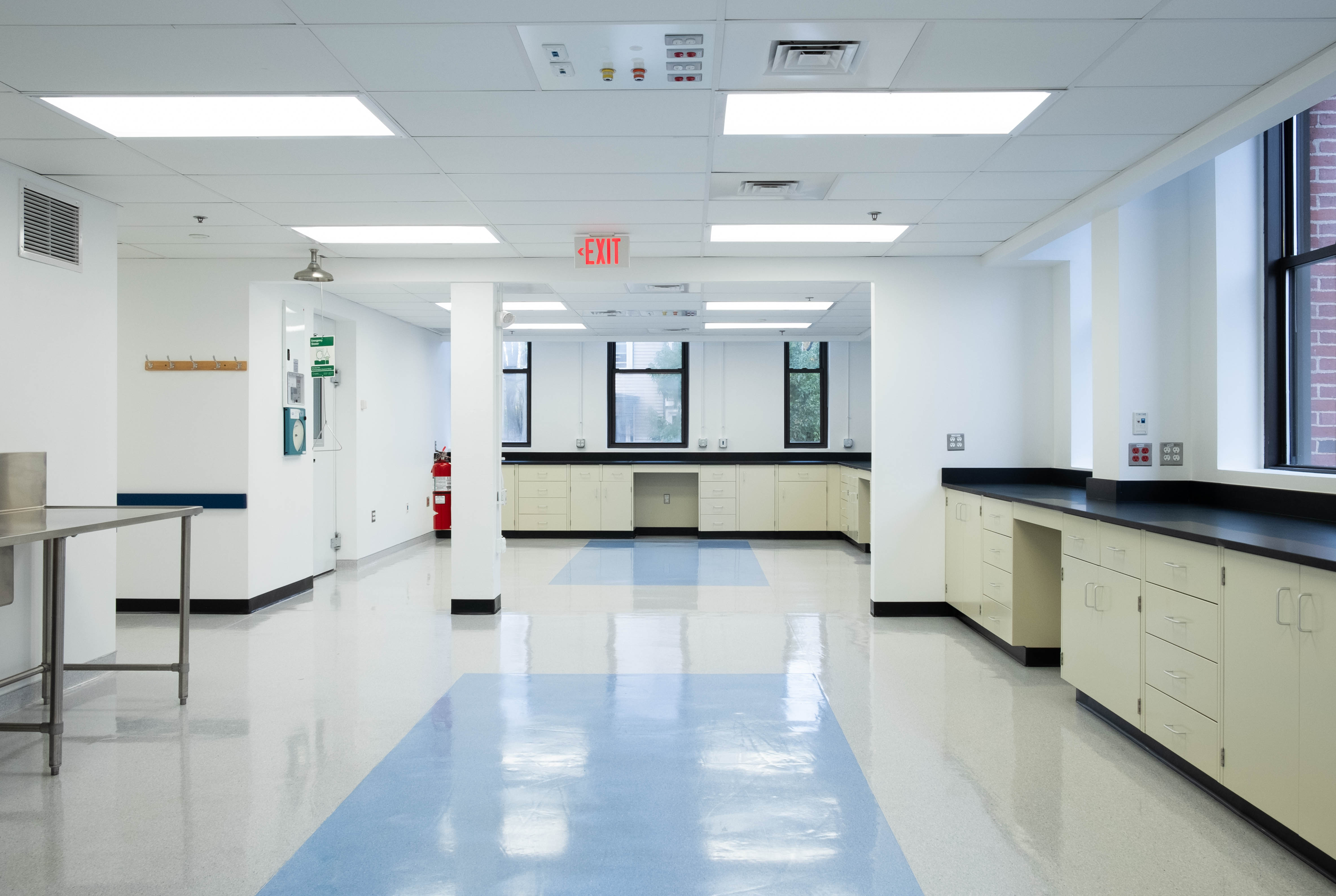 Siena Completes First Phase of Renovations for HiFiBiO in Cambridge
CAMBRIDGE, MA — Siena Construction is pleased to share a recently completed laboratory and office renovation project for a burgeoning life sciences firm in Cambridge.
HiFiBiO Therapeutics is an emerging multinational bio-therapeutics company mobilizing the human immune system to combat disease. Siena completed the first phase of HiFiBiO's tenant renovations totaling 5,300 sf over two floors at 237 Putnam Avenue in Cambridge's Blackstone Science Square.
The first and second floor office and laboratory build-out included demolition of the previously vacant office space and re-configuring the property to support laboratory specifications. Margolis and Fishman's Architectural plans called for upgrades to mechanical, electrical, plumbing, fire protection and fire alarm, HVAC, doors and hardware, wall demolition and new drywall.
Siena also installed an assortment of laboratory equipment to support the firm's science research, including bio-safety cabinets, fume hoods, air compressors, desiccant dryer, changeover manifolds, and dewpoint monitors. The fast-tracked 60-day construction schedule required close management with subcontractors and vendors for long lead item delivery to meet the targeted occupancy date.
Our project team collaborated closely with the building owners Blackstone Partners and Lincoln Property Management in order ensure that the structural building specifications were followed. Siena is currently overseeing the second phase of HiFiBiO's expansion project in the building, which is projected to be completed in March 2020.
For more project photographs, visit the HiFiBiO project page.