January 12, 2018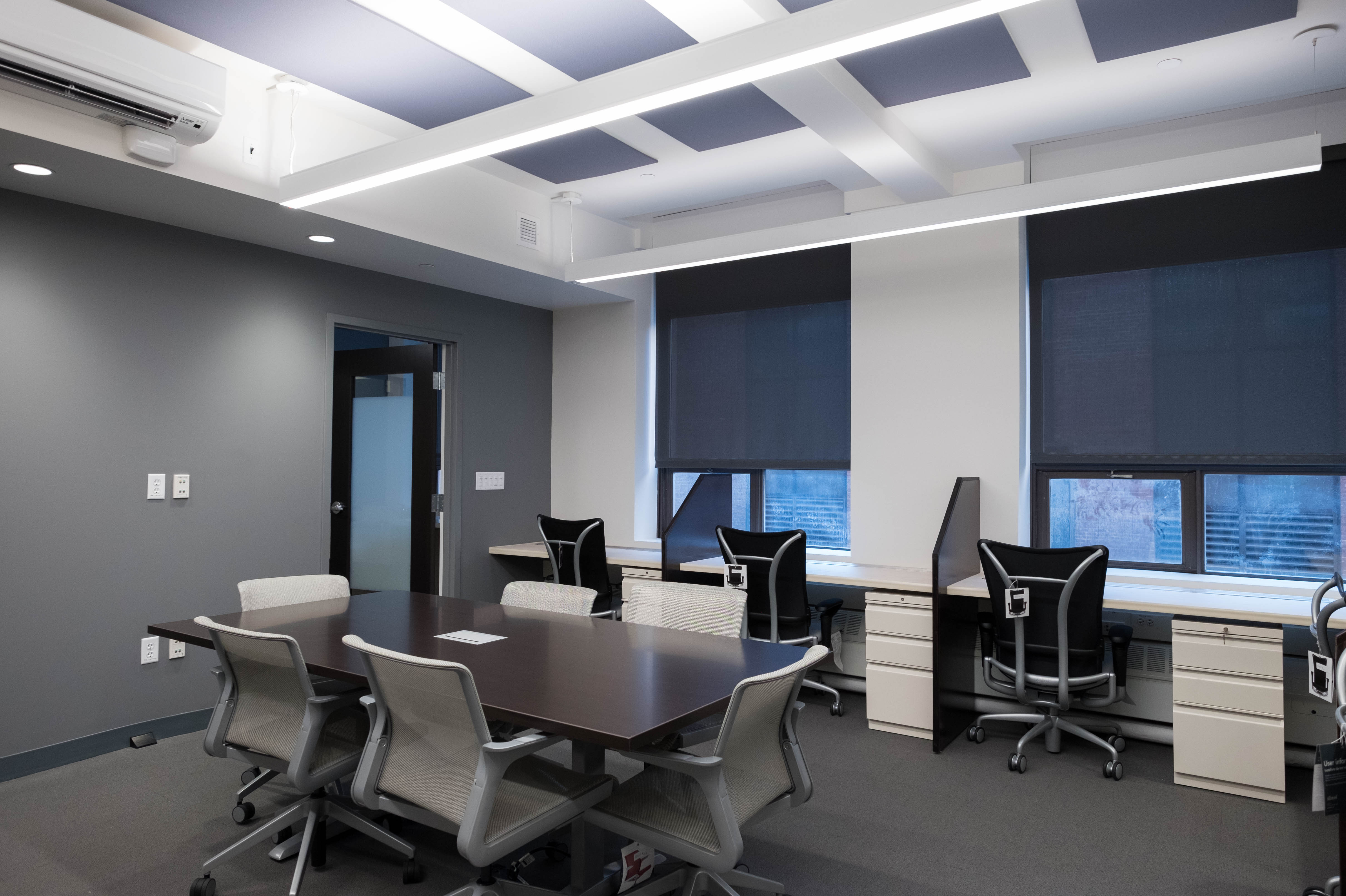 Northeastern Brain Sciences Lab Project Completed
BOSTON, MA – Siena Construction recently completed a laboratory and office renovation project on the campus of Northeastern University.
The Affective and Brain Sciences Lab studies subjective experience using a combination of behavioral and neuroimaging techniques. Located in Lake Hall at 105 Forsyth Street on Northeastern's main Boston campus, the department recently underwent upgrades to accommodate new director Ajay Satpute's research and equipment.
Siena completed the fast-track renovation and tenant fit-out project in the occupied academic building during the school's Fall Semester. Work was completed in a building occupied by faculty, administration, and students, requiring special attention to avoid classroom and operation disruptions.
The project plans, created by Boston-based design firm Linea5, Inc. called for construction of new waiting room, private testing rooms, work station, and new corridor/storefront renovations. Siena's team demolished the previously existing space and constructed upgrades to metal fabrication, casework and cabinets, rough carpentry, acoustical ceilings, gypsum drywall, painting, window shades, carpet tile, glass and glazing, plumbing, fire protection, and finish hardware. Additionally, Siena provided labor for assembly and installation of owner-furnished equipment.
"Siena is proud to have collaborated with Northeastern and the design team to build this facility," said Siena's Senior Project Manager Art Cardinal. "Dr. Satpute's advances and research will lead to discoveries in behavioral decisions and lead to a better understanding of human perception, emotion, and experience. We hope Dr. Satpute and his team enjoy their new home."
To view more photos of Northeastern's finished space, visit our project page.