June 26, 2017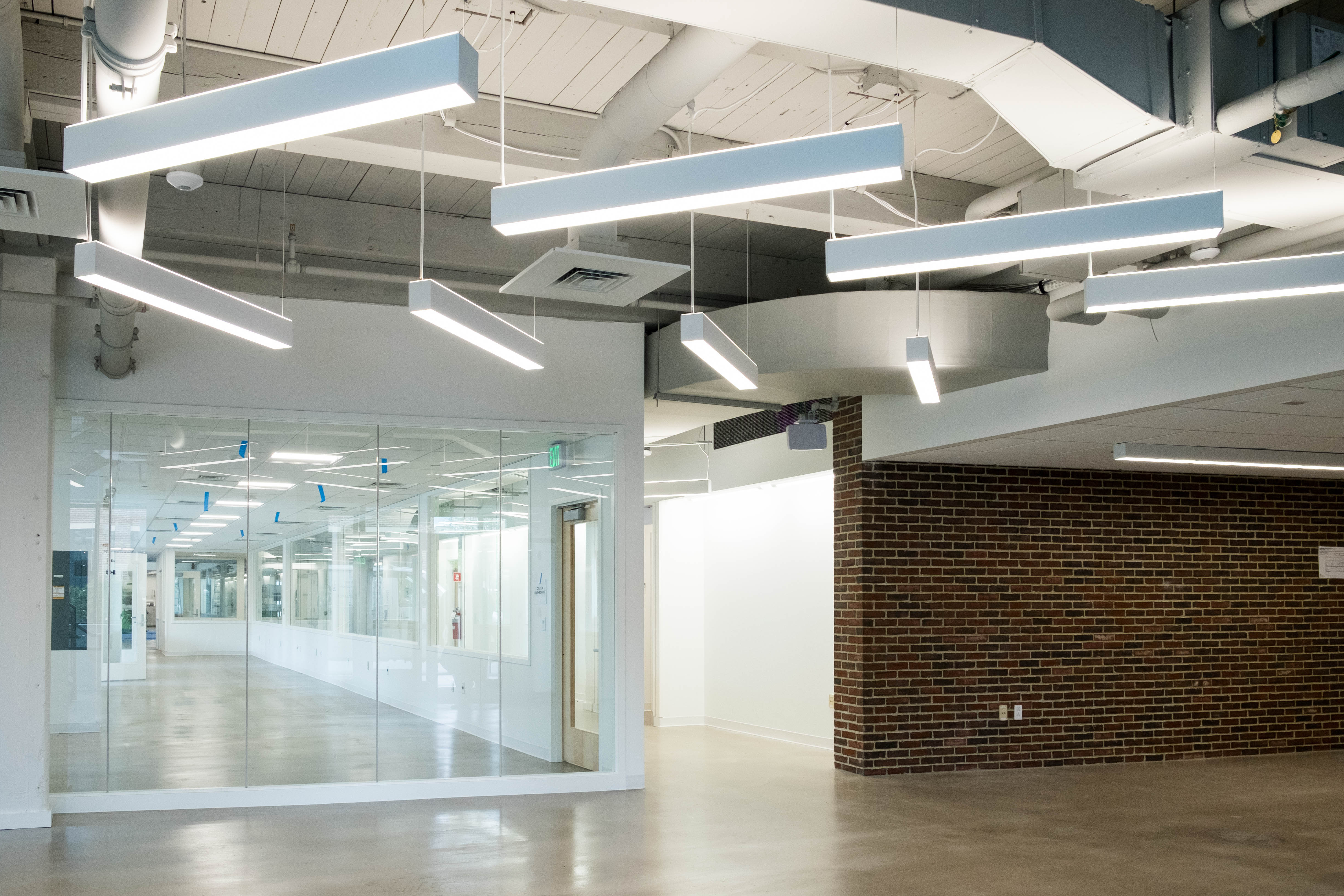 Siena Completes AFFOA Headquarters
Did you think you would see the day when you had a life-changing conversation with your t-shirt? Siena Construction recently completed a building renovation project for a Cambridge-based textiles manufacturing firm that is making this seemingly science fiction based dream a reality.
The Advanced Functional Fabrics of America (AFFOA) is a non-profit institute, recently formed to develop highly functional textile systems, or "smart fabrics". Wearable smart fabrics – hats, clothes, and other accessories – are able to sense, store, and communicate changes in the environment and the wearer. This ability to change, regulate temperature, or monitor health rates can have important safety and health benefits for the user. Products are currently being developed for consumer and military uses. AFFOA was partially funded with support from the US Department of Defense.
Located near MIT's campus, The Fabric Discovery Center features a computer-aided design integration system, fiber and yarn devices, and textile assembly systems. Siena completed the fast-track renovation and tenant fit-out of the existing building with plans from The SLAM Collaborative and WSP Engineering. The project called for extensive upgrades to the base-building and mechanical systems of the previously unoccupied space. The laboratory-like environment incorporates fabric-producing machines for prototyping, as well as office and conference spaces for research and staffing development.
During a site tour of the project's construction site in March, AFFOA CEO Dr. Yoel Fink – who was accompanied by Former Secretary of Defense Ash Carter – gave an overview of the institute's mission to the team. "[The new facility will] enable a manufacturing-based revolution by transforming traditional fibers, yarns, and fabrics into highly sophisticated, integrated and networked devices and systems," Dr. Fink said. During the visit, former Secretary Carter also stressed that the facility will undertake important research supporting America's military, such as battlefield clothing accessories.
Guests at the facility's grand opening ceremony in June – including US Senator Elizabeth Warren, Governor Charlie Baker, and Representatives Niki Tsongas and Joe Kennedy – received a firsthand look at some of these possible technological advancements. Attendees took home programmable JanSport backpacks, developed by AFFOA with a mobile app which users can connect to the internet to share information.
Siena Construction President Terrence Hayes reflected on the importance of the project's success.
"It's not every day that a former Cabinet member and Congress-people visit our construction jobs. When they do, it's indicative that we've created something impactful and special here," Terrence said. "Siena is proud to have collaborated with AFFOA and the design team to build their facility. This complex space is home to important research that will have a variety of positive social impacts. It's an honor to help realize AFFOA's vision, and we hope they enjoy their new home. Welcome to the neighborhood!"