July 9, 2015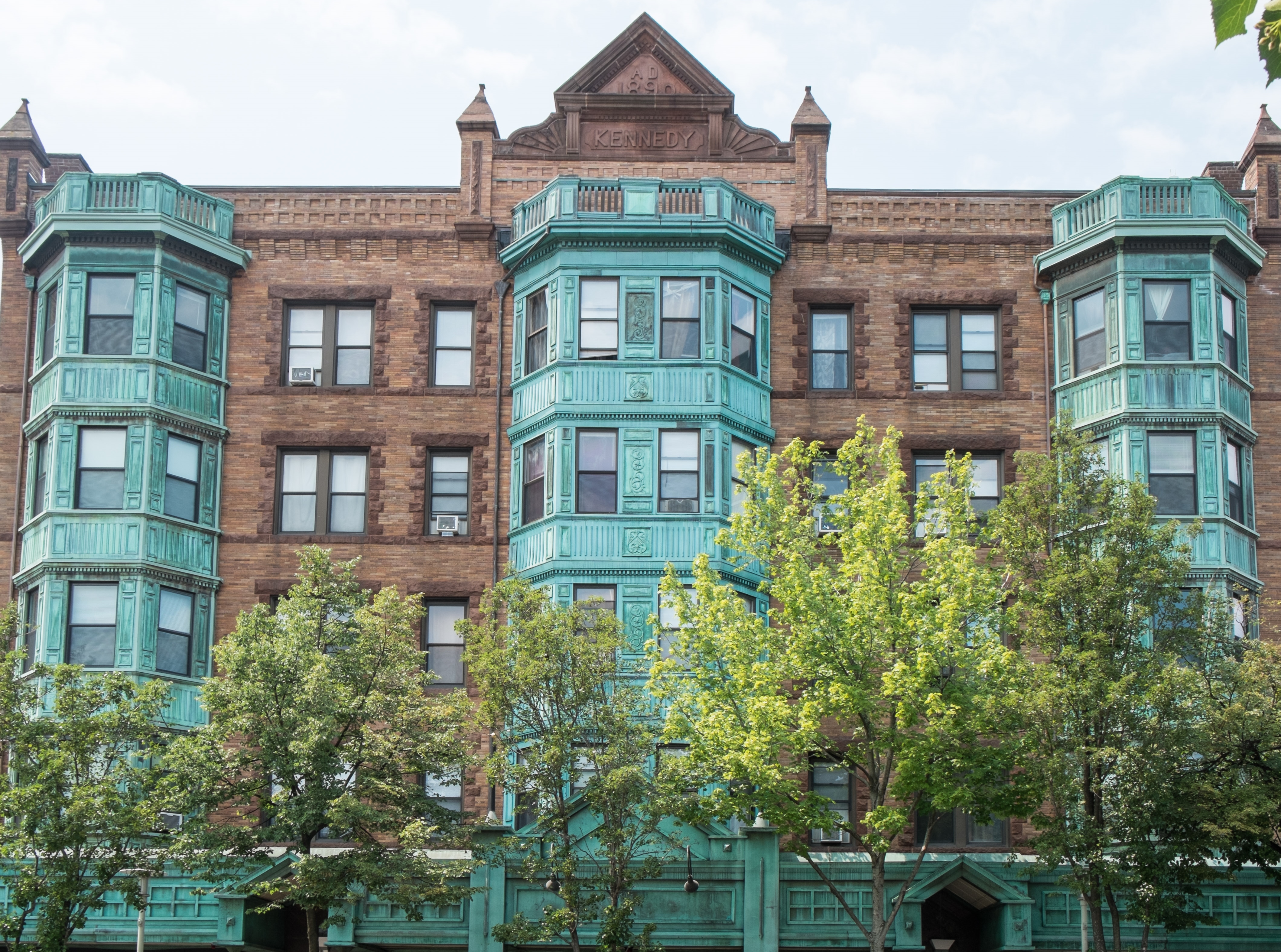 Siena Restoration Project Wins Preservation Award
Siena is pleased to share that one of our recent projects has been recognized for restoration excellence. Siena recently completed upgrades at 430-442 Massachusetts Avenue for owner MIT Investment Management Company. The project was recognized at the Cambridge Historical Commission's 19th Annual Cambridge Preservation Awards program, which honors property owners who conserve and protect the city's architecture.
Our team successfully restored the oriel bay windows on the Kennedy Building, a mixed use structure in Central Square built in 1890. As with every restoration, the Kennedy Building – designed by renowned Boston area architect George Fogerty – presented a unique set of challenges. It was necessary to coordinate installation of new waterproofing, sheeting, and insulation, while maintaining the existing copper metal cladding configurations. Project Manager Henry Mosca, Jr. facilitated an open dialogue between the project's owner, designer, and subcontractors, which was crucial to the restoration process. Siena's team demonstrated their extensive historical restoration experience by skillfully preserving existing materials and architectural features.
Siena's President Terrence Hayes recently reflected on the project. "The success of a historical restoration depends upon precise coordination and collaboration between team members," Terrence said. "Thanks to the collaborative and intuitive solutions from the entire project team, Siena mitigated these installation challenges, resulting in an end product that the entire team is proud of."
Henry Mosca, Jr. and Superintendent Kirk Thomas were on hand to accept the Preservation Award alongside MITIMCo's ownership team at the ceremony, held May 27th at Lesley University.
The Kennedy Building project's success represents Siena's ongoing dedication to preserving Cambridge's history and heritage.